Expert Online Tuition with Ivy Education
Our tutors at Ivy Education are experts in delivering online tuition that is as effective as in-person sessions – with added benefits.
The flexibility it affords means that you can continue working whatever the circumstances and it allows you access to our superb educators wherever you are in the world. Sessions can be arranged on a more ad-hoc basis for those last-minute assignments and the tools available are perfectly suited to modern learning and students who are digital natives.
We've completed a full analysis of the tools available and we've selected the best combination for each task. For video conferencing, we use Zoom, which allows the participants to share and control screens. This is ideal if the tutor wants to ensure attention is maintained or to show the student exactly how to approach a task. For Maths and Sciences, BitPaper is perfect as an online whiteboard and collaborative tools such as Google Docs are excellent for Humanities and essay writing.
Benefits of Online Tuition
Access to the best tutors in the UK
More flexible timings and session lengths
As effective as in-person sessions
Take your tutor with you, wherever you are
The Process
First, we get to know exactly what your child needs to gain a clear picture of exactly how we can help.
A large part of this is finding out more about them as a person and their current attainment so we can find the perfect tutor with whom to match them.
We then handpick the tutor and present that person to you before putting you in touch to organise the first session. Should it not be the right fit, we are happy to look again, but this happens very rarely as most placements are a great match from the beginning. We work hard to make sure every hour is intellectually engaging, fun, and designed and delivered around the student's needs. We check in to make sure everything is going as planned and are on hand to assist throughout.
Online Tuition Fees
Our hourly rate starts at £80 and reflects the track record and experience of the tutor. We are happy to conduct a bespoke search depending on your requirements.
Do get in touch to organise a call with our Director of Education to discuss a personalised package of unparalleled educational support. All rates are inclusive of VAT.
Organising Online Tuition
Online tuition is no different to our normal process, with the bonus that the flexibility it affords means that your perfect tutor is more likely to be available at times that suit you. Our tutors are in great demand and online tuition makes the logistics much simpler in securing their availability.
We perform a short consultation
Firstly, we talk to you in order to gain a clear picture of the tuition required.
We handpick the best tutor
Once we have a clear idea of what is needed, we conduct a bespoke search to ascertain which tutor would be perfect for the student
We ensure the right match
Next, we present the tutor to you to ensure you're happy with our proposal. We have a trial session to that we're sure they work well together
We are on hand throughout
Finally, once the tuition has been arranged, we stay in touch throughout, checking in frequently to see how things are progressing.
I engaged Ivy Tutors for my children aged 14, 12 and 7 following a strange period of "educational flux" which occurred when we moved from Kenya (on the English Curriculum) to Cape Town (South African system) for 9 months and then back to the UK. My kids missed the Autumn term whilst waiting for their visas in the UK and then arrived just in time for the long holiday in SA, spent two terms in their SA Schools, one in Covid lockdown and then needed to start UK schools the following September. All in all they were behind by nearly an entire academic year and we were super stressed! Ivy tutors worked so hard to find a remote tutoring solution that fitted our budget and timelines. The tutors were picked really carefully to match our children's interests and personalities and the lessons were engaging and extremely effective. All of our kids entered their new schools in the UK having caught up and with more confidence in their abilities than they have ever had before. I thank my lucky stars that this solution was available as I am certain that it helped immeasurably to smooth over what could have been an educational disaster for our children. Thanks so much Ivy Tutors for a really special service!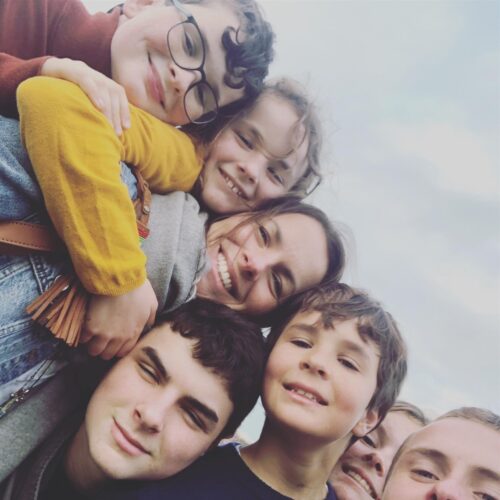 Genevieve
Parent in South Africa
The tutoring is going very well at the moment. I was worried that it would not work so well over Skype, but my son seems to enjoy it. He especially likes Jake which is, of course, a huge plus.
Your offices were helpful from the get-go. They were able to find a suitable Tutor in the first try so that we did not have to go through many interviews. They were also helpful when I was not able to do the payments as requested, as I do not have a British Bank account. C had two Tutors, both of which were engaging and were able to keep him interested in subjects that he struggles with. They have helped him improve and enjoy the subjects, which for a 10-year-old boy is no easy task. Thank you for all your help and making the online tutoring such a success. I am very grateful
I just wanted to let you know I was pleased with Ellyn and impressed by her ability to break down the concepts for T. He says she cleared up a lot of issues for him.
Overseas Students
For overseas students who are hoping to come and study in the UK, online tuition is a valuable option.
Many students who are new to the UK school system may not be adequately prepared for parts of the curriculum and find themselves struggling with certain subjects requiring advanced skills in written and verbal English. A strong foundation in the English language proves to be of key importance for school, university and job applications, and insufficient preparation in this area can severely diminish a student's prospects.
To meet this need, we offer a comprehensive EAL tuition programme that facilitates a smooth transition and a strong academic foundation for students wishing to study in the UK. Our tutors can help students prepare for their IELTS and EAP exams, as well as giving a firm foundation in English for students of any age, at any level of study.

All is going well. A is now in the bilingual class and his teacher thinks he is doing fine, we keep working on spelling and writing. Melissa is very detailed on the work she is doing with him.