What We Do
Our vision is to provide the highest quality tuition in the UK, combining efficiency with an approach personalised to each family.
Leveraging our expertise, experience and relationships, all of our services are aimed at helping students realise their goals and fulfil their potential.
Our tutors carry out lessons with students at every level of schooling, from Early Years Foundation Stage, KS1 and KS2 at primary level through to KS3, GCSE, A Level and International Baccalaureate at secondary level.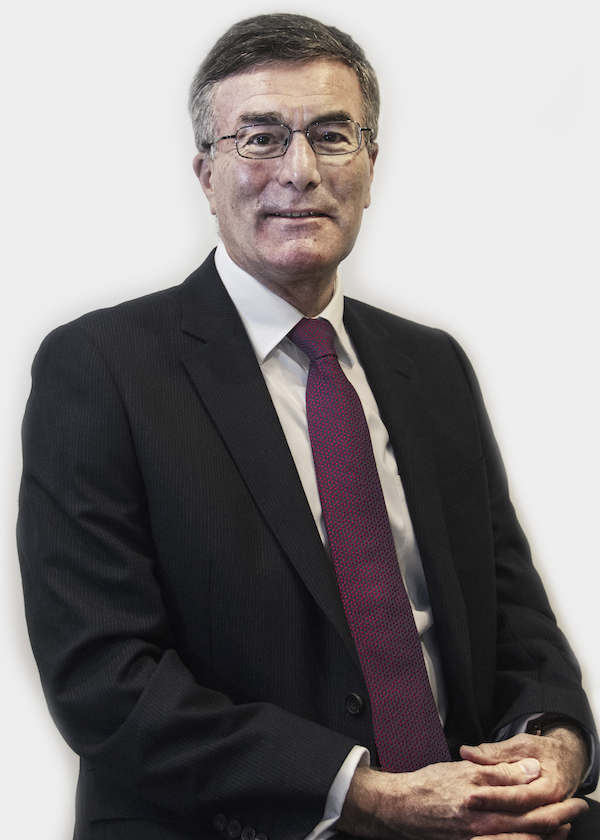 Consultant Profile
Schools Consultant
"On meeting with clients and listening to their individual needs and preferences, Jeremy draws on his experience to provide guidance on school selection, application processes and entry examinations for many of the top schools in London and beyond."
More specifically, we have tutors that specialise in giving support with school entrance examinations, such as the 7+, 8+, 11+ and 13+, and regularly have the pleasure of hearing about our students gaining entry to the schools of their choice.
Ivy Education is proud to be able to support students in any subject. While we place emphasis on the core subjects – Maths, English and the Sciences – our expert tutors can help in any academic discipline with which you need support.

Ivy Education delivered each and every time I called on them for assistance with my kids. We immigrated in the middle of their high school career and they required a great deal of help to adjust to a new curriculum and the UK academic standards. They have now all successfully completed their A levels and Ivy Education assisted them throughout their journey. Thank you for getting us the right tutor for our needs. Some of their tutors have become lifelong friends.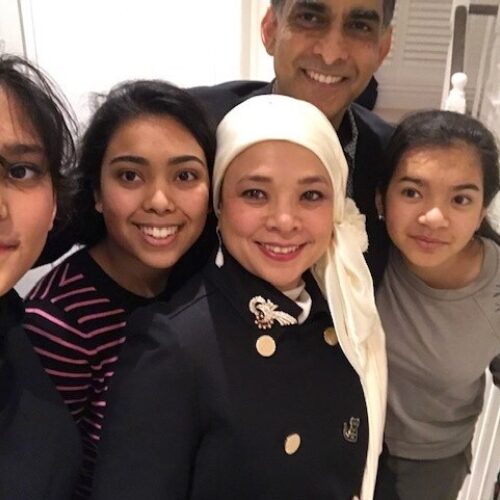 As a mother of 4 children and also a Headteacher, when I decided to arrange tutors for my children, I knew that I couldn't accept anything but the best for my own children so I was probably a challenge for Ivy Tutors! However, they have been utterly professional, reliable and committed to offering a 'bespoke tutor' match for each of my 4 very different children. Each of the tutors we have had over the years have been not only excellent teachers, but also very positive role models for our teenagers. I genuinely highly recommend Ivy Tutors to other families.
Bryony
Parent & Headteacher, London
I engaged Ivy Tutors for my children aged 14, 12 and 7 following a strange period of "educational flux" which occurred when we moved from Kenya (on the English Curriculum) to Cape Town (South African system) for 9 months and then back to the UK. My kids missed the Autumn term whilst waiting for their visas in the UK and then arrived just in time for the long holiday in SA, spent two terms in their SA Schools, one in Covid lockdown and then needed to start UK schools the following September. All in all they were behind by nearly an entire academic year and we were super stressed! Ivy tutors worked so hard to find a remote tutoring solution that fitted our budget and timelines. The tutors were picked really carefully to match our children's interests and personalities and the lessons were engaging and extremely effective. All of our kids entered their new schools in the UK having caught up and with more confidence in their abilities than they have ever had before. I thank my lucky stars that this solution was available as I am certain that it helped immeasurably to smooth over what could have been an educational disaster for our children. Thanks so much Ivy Tutors for a really special service!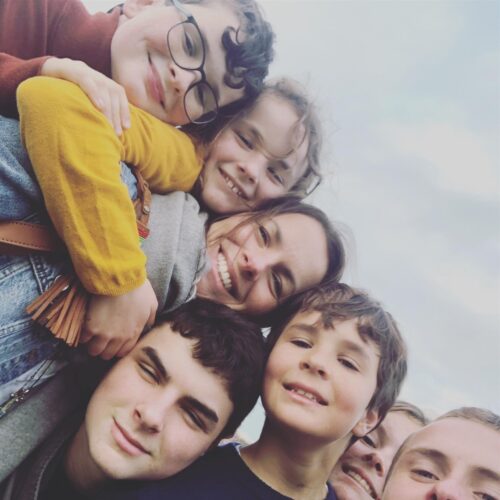 Genevieve
Parent in South Africa
We found Tom to be incredibly professional and thoughtful for such a young teacher. A hugely enjoyed his first lessons with him in the summer. Tom was on time, relaxed, thorough and interesting and A came away excited by what he had learnt.
Mrs C, parent of A-Level student
Camberwell
We are very happy with Luiza and G is comfortable with her teaching style. I am very happy with Ivy Education, it was easy to get in touch with you, you are well informed about the current education system and Luiza was punctual and polite.
We were very happy with your service. Alastair was very accommodating and helpful, even though I left it so late in arranging a tutor this time for my son J on our trip to London. J just loved Robin! He made it somehow fun for him and J wants to read the books that Robin recommended.
Max was great, he really was. Delightful and impressive and J liked working with him. Wouldn't hesitate to recommend him to others. Definitely will need his services again this Easter hols.
I just wanted to let you know I was pleased with Ellyn and impressed by her ability to break down the concepts for T. He says she cleared up a lot of issues for him.
N seems to be making good progress with Joseph. Joseph is lovely, always punctual and polite and flexible with timings, N really likes him which is half the battle and says that he explains things really well. Thank you for checking in.
I do want to tell you how helpful B found Alex to be. He is so charming and appears to care so much which is delightful. B loved his sessions with him.
Thanks for recommending Gavin. He was a fantastic tutor for both my kids. His calm approach was certainly appreciated by both, and I have no doubt that the work they did with him has been of great benefit. Gavin is very personable and easy to have in the house and the kids seemed to be very happy in his company, which is key.
Marisa is probably the best tutor we have ever had. She is professional, well presented and more importantly totally understands what L needs. L cannot wait for her to come and last week she asked if she could do an extra half hour! Unheard of!! She is a remarkable tutor, her sessions are fun and L is learning fast.
J loved Sophie the tutor you sent home to us. She was professional she helped get J to remember everything and put notes into his revision book. He felt she helped him progress a lot in the 2hrs a day over the week she was with him. He even preferred her to his old tutor. J even got into his chosen choice of school Harrodian! We are happy to say and we had positive feedback from them saying how well he did. I just wish we had used Ivy Education a year before a lot more to have prepared for Eton, as he went there unprepared unfortunately. Although they may still give J another chance to retake it, and if so we will definitely be using Ivy Education again!
Where we work
Ivy Education is incredibly proud of its London headquarters and the office team can be found close by to the verdant Parsons Green neighbourhood.
Most of our tutors live in and can easily commute to Central and West London. We offer face to face tuition in West London and Online tuition to anywhere else in the world.
We talk to you
We know that tuition requires a highly personal approach to be properly tailored for an individual to maximum progress. We work hard to connect each student to their perfect tutor and perform a thorough assessment of your requirements before undertaking a thorough search on your behalf
We talk to the tutors
Now equipped with the necessary information to find the best possible match for the student, we contact the tutors we feel would be suitable for the assignment. We then weigh up all the candidates with regard to their availability, their experience and qualifications, their manner and their approach to tuition before deciding who to shortlist.
We provide options
When sending over the shortlist of tutors, we strive to ensure that you have all the necessary information in order to make an informed decision. If any further advice is needed about which tutor would be best suited to a particular student, our experts are always reachable over the phone or via email and are delighted to give guidance.
We stay in touch
From beginning to end, we will stay in touch with you throughout the tuition course. It is so important to us that the quality and progress of the tuition is consistent, and that the family, the student and the tutor are all happy with the arrangements in place.
May I also add how fantastic Delphine was, especially for English, and she was always willing and prepared for every lesson, she even offered to mark essays and answer any last minute questions I had in her own time regardless of the time of day. Highly recommended. And thank you for the great communication, I'll be sure to recommend your services.
Benefits of online tuition
Online Tuition is a wonderful alternative to face-to-face tuition and has a number of associated benefits:

Access to the full range of of tutors
Shorter/more economical sessions
Improved flexibility
Can be used as supplementary homework support
Greater productivity in sessions as shorter