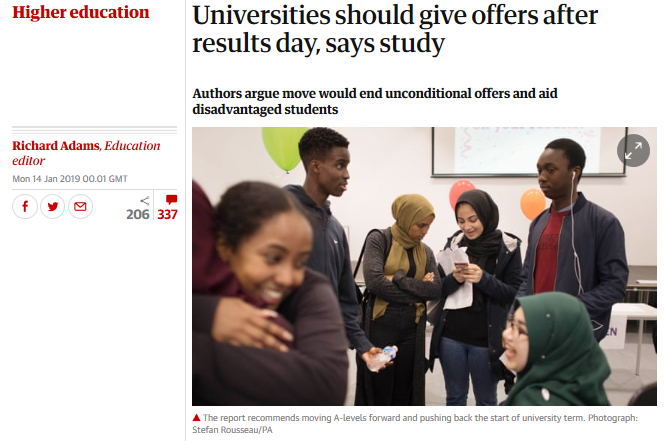 In recent news, the University and College Union has been advocating for Unconditional University Offers to be banned or at least reduced. There is scope for debate on whether this is the right move as UK Universities' offers based on predicted grades are a peculiarity globally. To read the full Guardian article, click here. What does this mean to students who have already received Unconditional offers this year?
What does this mean for this year's applicants?
For this year, there are no changes. Your existing offers will stand, and Universities still have the freedom to make Unconditional Offers. If you are fortunate enough to receive one – or more – then you may feel you can breathe more easily.
For more advice and tips from our Getting Into Uni guide, click here.
Does an Unconditional Offer mean I can stop working?
This is down to you but we would recommend you continue working hard until the end of College or Sixth Form. Many students find it hard to adjust to independent studying at University. Our UK Universities expert, Sarah McWatters, has discovered that many of these students need support to maximise their productivity and reach their academic potential.
You will not be surprised that working hard will be key feature of University life. "You will need to stay on top of essays, reading and tutorials", reminds Sarah. Succeeding at University will require time management skills as well as academic pedigree.
University life is not just "Work, Work, Work, Work, Work". Many institutions boast an impressive collection of societies and clubs which will introduce themselves in Freshers Week. A wide range of sports are on offer at a recreational or a high-performance level and allow students to continue playing existing sports or take up new ones. Quidditch anyone?
What happens next on my journey?
• Admissions tests (this depends on the institution and the course you choose)
• Interviews - students may be asked to interview to determine their suitability
• Exams and Coursework – this is your opportunity to reach or surpass the grades you have been predicted!
• Results Day – if you have Conditional Offers, you will discover if you have met the grades or need to go through Clearing
Read our Getting Into Uni guide:
The Getting Into University Guide contains:
• Advice on researching the right course and institution
• How to prepare for an interview
• Interview tips and examples
• How to succeed at University – productivity in a University environment
• Employability after your course. What steps do you need to take during your studies?
• Who can you speak to? A profile on Sarah McWatters, a leading UK educational consultant
Sarah McWatters is a qualified Higher Education consultant. Sarah specialises in supporting students with their options after school, including university degree choices, structuring a gap year and applying to apprenticeships.
This guide is for:
Parents and students looking for advice about university interviews and how to succeed
Some Useful Links
Applications
UK Applications - UCAS
US Applications
League Table for Universities
Guardian University League Tables
2018 League Tables for Independent Schools
Telegraph A Level League Tables
League Tables for all Schools
Telegraph A Level League Tables
[wpforms id="3907" title="true"]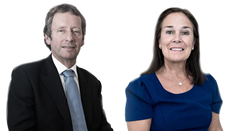 Get insights & updates straight to your inbox from our incredible roster of consultants.