Hello from all of us here at Ivy Education. We've got a few exciting updates to fill you in on, sunny tidings to match the new season...
Tatler Address Book

We're very proud that we have been invited by Tatler to appear in the Tatler Address Book for top Tutor companies in the UK. It is an online directory featuring hand-selected companies which have passed their rigorous editorial selection process. It's the best of the best, all in one place, and has become the go to resource for all your lifestyle needs.

The TAB team assess companies throughout the UK and membership is by invitation only. Needless to say, we're honoured to have found our way on there. It's always a pleasure to see our brilliant tutors recognised for their industry-leading work.

Follow this link to check out our entry and feel free to forward it to your friends. Who knows, you might find something else that takes your fancy there too, with sections on hotels, beauty and wellness.

New Website
Even more excitingly, we're delighted to announce the launch of our new website.

Our priority was to make the website easier to navigate so that our lovely clients can find what they need as quickly as possible. We've also taken the opportunity, however, to update our branding. Our new logo comes with the one-word motto florebis - 'you will flourish' - the perfect sentiment for our nurturing and bespoke approach.
We hope you're all keeping healthy and that our students are making good progress! Do get in touch with us if you need any of our expertise and advice on your child's education.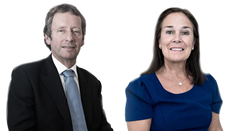 Get insights & updates straight to your inbox from our incredible roster of consultants.