Ivy Education delivered their Autumn Term tuition training which focused on English, Maths, Reasoning and preparing children for School Entrance exams. This article explores the value of training for tutors and what that means to a parent or child looking for tuition.
Preparing tutees for school entrance exams
Tuition, like teaching and coaching, is a hugely rewarding profession. Tutors work with their young clients on a personal basis and understand their academic strength and weaknesses. The tutor plays a critical part in instilling confidence in their mentees and guiding them to think independently. This is particularly vital for preparing for school entrance and this has brought primary provision onto Ivy Education's training agenda. The competition for places at selective schools such as St Paul's and Westminster is high and parents of prospective students need as much expert guidance as possible.
Ivy Education delivered their bespoke session to selected tutors, harnessing the experience of trusted consultant Lucy Watts and our own experienced Education team. Lucy shared her personal insight into the complexities of entry examinations and the level of competition for places. Tutors acquire pedagogical experience from their own academic journey and work with previous clients, but more is needed to prepare students for specific exams. While tuition is just one piece of the jigsaw to attaining a place at a selective school, having a tutor with skills beyond their knowledge of comprehension or multiplication tables may just lend tutees and their parents more assurance.

Why would a tutor attend a training session when they are often balancing studies and tutoring or another job?
Clearly tutors lead busy lives and with so much time spent delivering sessions, it would be understandable that they wish to avoid the classroom in their own time. However, Ivy Education has found that tutors embrace the opportunity for professional development. A group training session is a great opportunity to share best practice with fellow specialists seeking to help their clients farther. These sessions provide a platform to discover different techniques helps reinforce key tutoring methods. Crucially, the session allowed our tutors to unpack a topic important to many parents – priming tutees for school entrance exams.
Equally important is the opportunity to meet other tutors. While tutoring involves plenty of client interaction, it can often feel like a solitary role – at least professionally. "I found the session really helpful as sometimes you can feel quite alone tutoring" explained one of the attendees. This week's training explored various methods to engage young learners and allowed tutors a rare chance to discuss their own experiences.

What makes training sessions special for Ivy Education?
Relationship building with the Head Office team is a positive outcome of the training sessions. Every tutor at Ivy Education is interviewed, vetted and DBS checked prior to starting but occasions like this allow the wider team to engage with our brilliant tutors.
"Our training sessions bring our tutors together and show that we value them and their development. We want to instil our tutors with confidence, particularly where the outcome is so critical." One tutor commented "The takeaways for how to be effective were really useful, so thanks!" "At Ivy Education, we want to fill our tutors with the knowledge of the experts that we know and trust, to make them the best tutors that they can possibly be and give their tutees the best possible chance of success!"
It is for this shared purpose that Ivy Education will continue delivering training and that its tutors will continue to make time to develop. A huge thanks to all attendees at the Ivy Education training session and for the expertise of Lucy Watts and the wider Ivy Education Team.

Lucy Watts is an experienced consultant who was previously the headmistress of Eaton House. Lucy specialises in offering guidance around school entrance, application processes and entry examinations to top UK schools.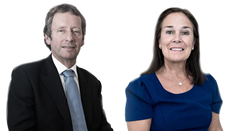 Get insights & updates straight to your inbox from our incredible roster of consultants.