Charlotte Faber is one of Ivy Education's top consultants. A former Head of Garden House school, Charlotte is currently a governor at leading independent schools and available to help families with school selection and placement.


I'm often asked by parents 'how' their children should revise. This is not surprising; children are not often 'taught' this at school and are simply told to go away and do it. As a consequence, revision largely falls to the parents and children, and this can turn into a real challenge as the pressure is far greater to 'achieve'.
Successful use of revision time, could spell the difference between getting into a particular school or university and this makes the stakes higher, making the experience very much more fraught for many parents.
I've summarised the key advice discussed in the exam revision guide – make sure you watch the whole thing for additional guidance for parents of children studying for exams, including GCSE's, A Levels and the Common Entrance.
Good luck to all parents supporting their children through revision. Please get in touch if I can be of help.
My top 3 revision tips:
Think about the learning environment. This can include nutritious meals and regular snacks and hydration. You should also plan a quiet revision space with as few distractions as possible.
Ensure your child gets sufficient sleep plus enough time out the house and in the sun to help regulate their body clock.
Encourage short bursts of revision with 10-15 minute breaks in-between.
Revising with friends – can it work?
Group revision can be effective provided it is mixed in with other styles of revision. To keep things stimulating and children engaged, encourage some revision sessions to be with friends, along with solo sessions.
How to support your children emotionally.
Offer support, whatever the outcome. Let it be known your support and love is not about the end result.
Get the rest of the family onside. It is important that everyone in the home is supportive and understands the importance of revision.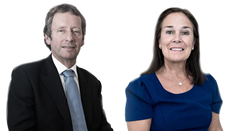 Get insights & updates straight to your inbox from our incredible roster of consultants.