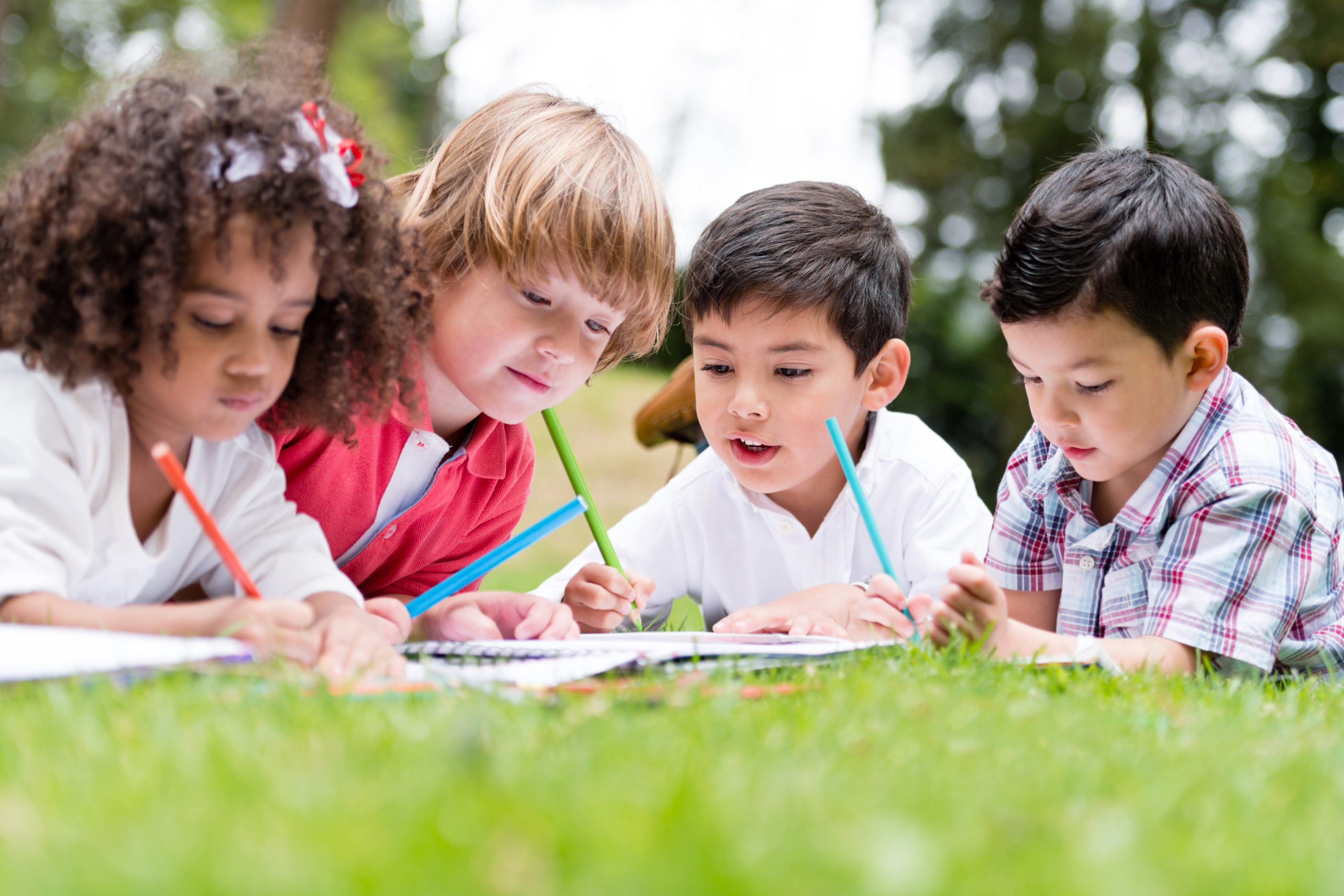 For this latest blog, we discussed the use of outdoor space by London nurseries with our brilliant Nursery & Early Years Consultant, Jane Ritchie. In the past, this blog has discussed some of the broader principles of choosing a nursery for your child, so make sure to check that out too if you're beginning to choose a nursery. However, you should definitely also consider a nursery's use of outdoor space, so read on!
Spring is approaching. It must be, surely? Whilst it feels like there are plenty of reasons to avoid going outside right now, trust us when we say that time spent outdoors is a vital part of your young child's education. So, with trees happily blooming and some sun (hopefully) on the horizon, we thought we'd explore why and how nurseries use outdoor space.
The benefits
It might seem like little more than common sense that time outside is time well spent (although in adult life many of us seem to avoid doing so as much as we can, certainly professionally!). However, there are many educational reasons why outdoor learning is beneficial, too. It encourages children to be healthy and active, gives them a sense of physical well-being. It can broaden their understanding of the world they live in, teach them about nature and raise awareness of environmental issues. It enhances a young child's problem-solving skills, and encourages them to be creative and resourceful when faced with a challenge. It also fosters their imagination and often offers a freer and less structured learning programme.
Most importantly, however, time outdoors simply encourages children to enjoy learning. A learning project undertaken in the south west of England in 2016 found that students were more motivated at school after the introduction of more outside sessions. With time spent learning outdoors, your child could be a happier, more energised young student.
Some educators are so convinced of the benefits of outdoor learning that the entirety of the education they provide takes place outdoors. These 'Outdoor or Forest Schools' were partly inspired by the Scandinavian primary education system, which from the 1950s put strong emphasis on children being outside. In London there are now several of these options if you did want to go so far as to have your child be learning outside all the time. One example is Little Forest Folk, who run nurseries in various park spaces in the south west of London.
Away from this, all nurseries should offer at least the chance of outdoor activity, whether that is using their own areas or through having access to a safe, shared outdoor space. Indeed, it is an Ofsted requirement for a nursery to demonstrate that it can take children outside regularly and safely. There is diversity over what form the outdoor time should take, with some encouraging free flow exploration while other offer more structured outdoor sessions or sports opportunities.
So, with these initial considerations in mind, what are some of the things you should look for in respect to nurseries and outdoor spaces?
Prioritise creativity with a space
First of all, don't worry about the size of the outdoor space that nurseries provide. This is one area in which bigger doesn't necessarily mean better. Nor do you need to worry if the nursery doesn't have exclusive access to the space they are using. A tiny but well thought out space can be as advantageous as a huge playground providing it has been carefully and creatively designed with the child's learning at its heart.
Instead, focus on how the space has been utilised and what activities there are for your children to get stuck into. Small children want to be occupied; they want to explore and experiment; they want to create and have fun. The focus should be on features or activities that stimulate their imagination and their creativity. Spaces might include water features, opportunities to grow plants and vegetables, art areas, frames and structures to climb on and explore, 'hub' spaces that encourage socialisation, or mud kitchens and messy play.
There is no need for over design, but there need to be opportunities for children to pull at the edges of a space, to let their imagination get involved. They should be able to look for things, to search and discover; there should be a margin for error and gaps in the design where children can come up with their own ways of utilizing space most appropriately, for wherever their interests are leading them.
Some examples of schools with great outdoor spaces
There are lots of schools across London with fantastic outdoor spaces for your child to explore and enjoy. Every child is different and every outside area is different, so we certainly recommend visiting nurseries and seeing have a look at their outdoor spaces for yourselves. You will soon get a feel for what your child might enjoy most. Of course, you'll also have to bear in mind each nursery's location.
Some nurseries which you might want to check out include: Pippa Pop-ins Nurseries (across the Chelsea area), the Minors Nursery School in Notting Hill, the Willow Tree Nursery School in Chiswick (where parents have been involved in the design and subsequent upkeep of the outdoor space), or Miss Delaney's Nursery in Holland Park. For parents in North London, Ready Steady Go provides lots of opportunities for outdoor learning, while south of the river The Marmalade Schools do the same.
There are also options for parents looking for something different. Along with the Little Forest Folk nurseries mentioned above, check out the pre-preps run by Rocket Productions for nurseries with spectacularly designed outdoor areas. If you are a parent looking for a bilingual English-Mandarin nursery, meanwhile, the Hatching Dragons nurseries provide outdoor spaces and excursions, including at their new site in Pimlico (they also have nurseries in Westminster and the Barbican).
Wherever you choose, all nursery schools will have paid close attention to how they implement outdoor learning, resulting in some fantastic and evolving creative outdoor spaces.
Overall, we hope this blog has been useful to get you thinking about the outdoor spaces of the nurseries you visit, whether you want to make outdoor learning the central experience for your child, or just want a better idea of what to look for!
If you'd like to discuss choosing a nursery with one of our consultants, please don't hesitate to get in touch! The same is true if you have any other educational needs, be it for tutoring or advice on choosing schools.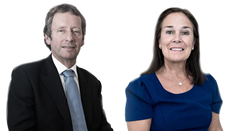 Get insights & updates straight to your inbox from our incredible roster of consultants.