Our Consultants
Our educational consultants work hard to form a clear picture of each student's academic needs, offering support and advice that is based upon many years of experience in UK and US education systems.
Depending on the stage of the student's academic career, their short term and long term goals and the specific requirements of the family, our consultants draw on their vast experience to match each individual with the nurseries, schools and universities best able to help them realise their potential.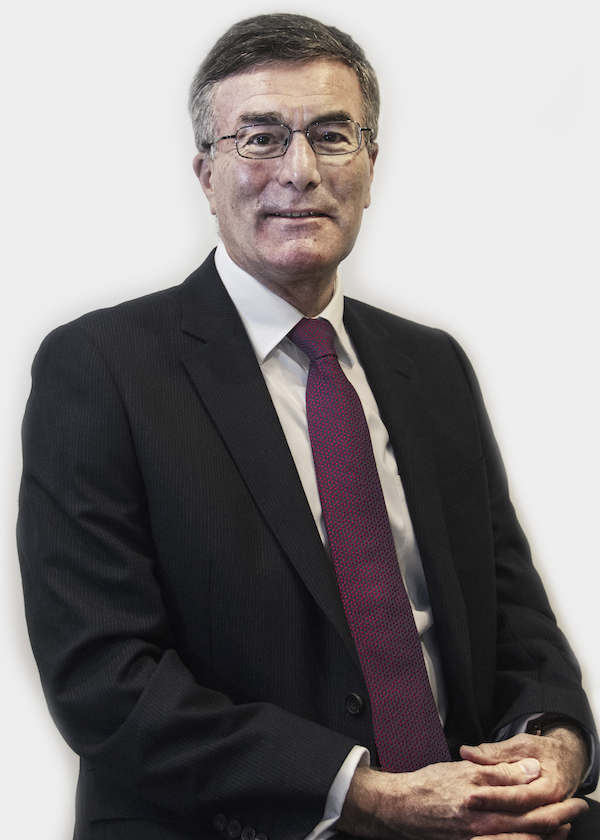 Consultant Profile
Schools Consultant
"On meeting with clients and listening to their individual needs and preferences, Jeremy draws on his experience to provide guidance on school selection, application processes and entry examinations for many of the top schools in London and beyond."
Your Academic Journey with Ivy Education: how it works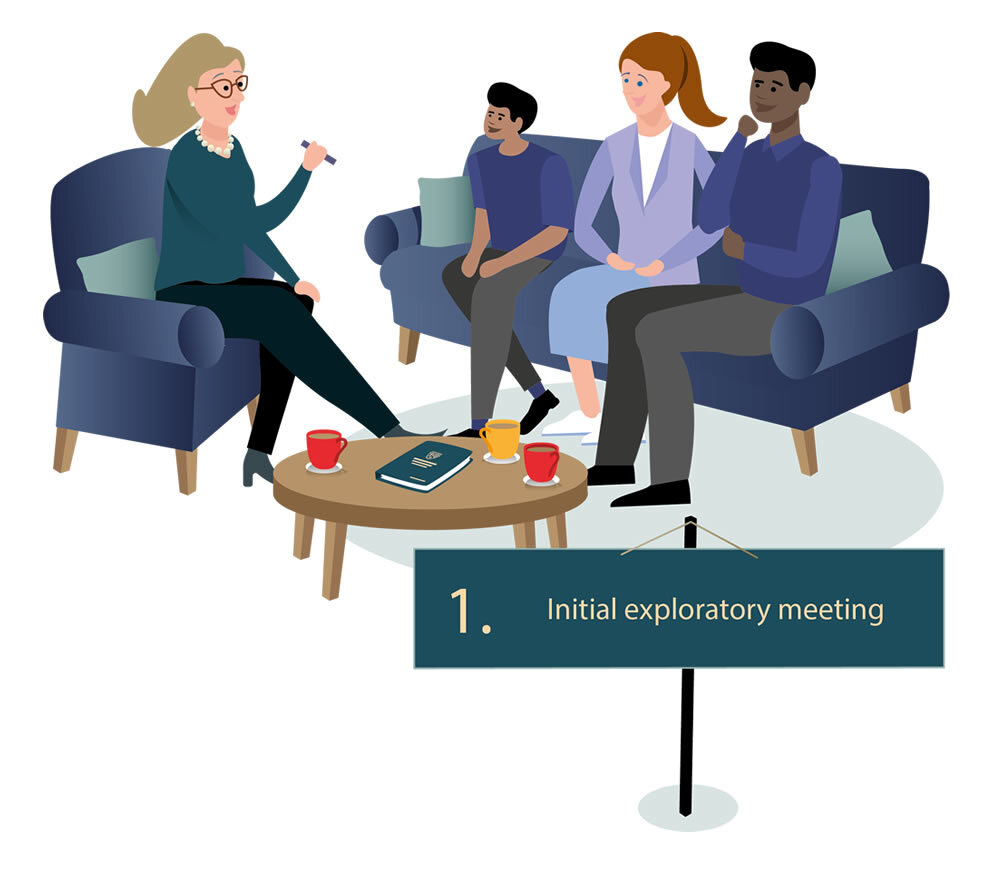 Speak with our experts
Our expert education team will discuss your family's needs and explain how Ivy Education will provide support designed for you.
Exclusive advice from top UK consultants who have decades of experience in the best independent schools. They will discuss your family's aspirations and align these with realistic and focused goals, creating a clear and concise roadmap to studying in the UK and helping you achieve your aims.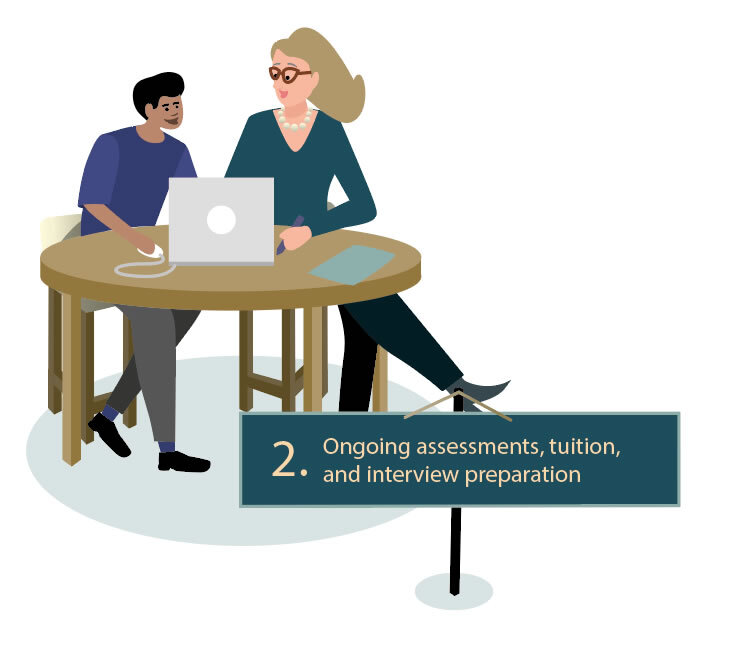 Comprehensive Support
Academic Assessments
Providing insights into your child's ability, these will inform both the advisory process and tuition programme. We will track their progress throughout with regular reports and communication.
On-going bespoke tuition
Our tuition prepares your child for their exams and for studying in the UK, all designed around each student's needs.
Your child's application is polished
Personal statements will be planned, developed, and refined, while also working on exam and interview preparation to put you in the best place to succeed.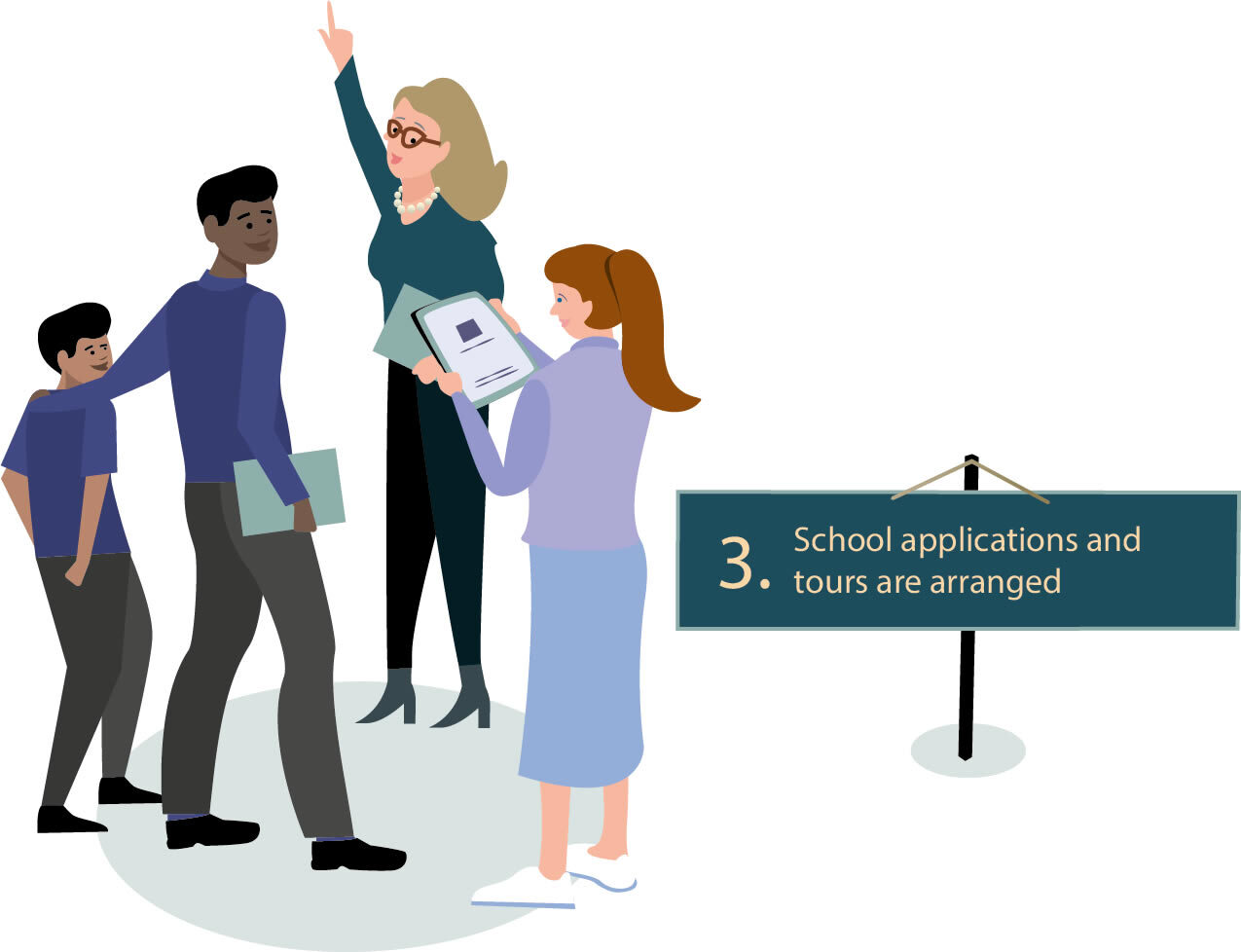 Target schools are shortlisted
The school placement process starts, with Ivy Education able to help with all the tricky and lengthy administrative elements.
We will organise visits and are even able to accompany you, if required, so you can experience these wonderful schools first-hand.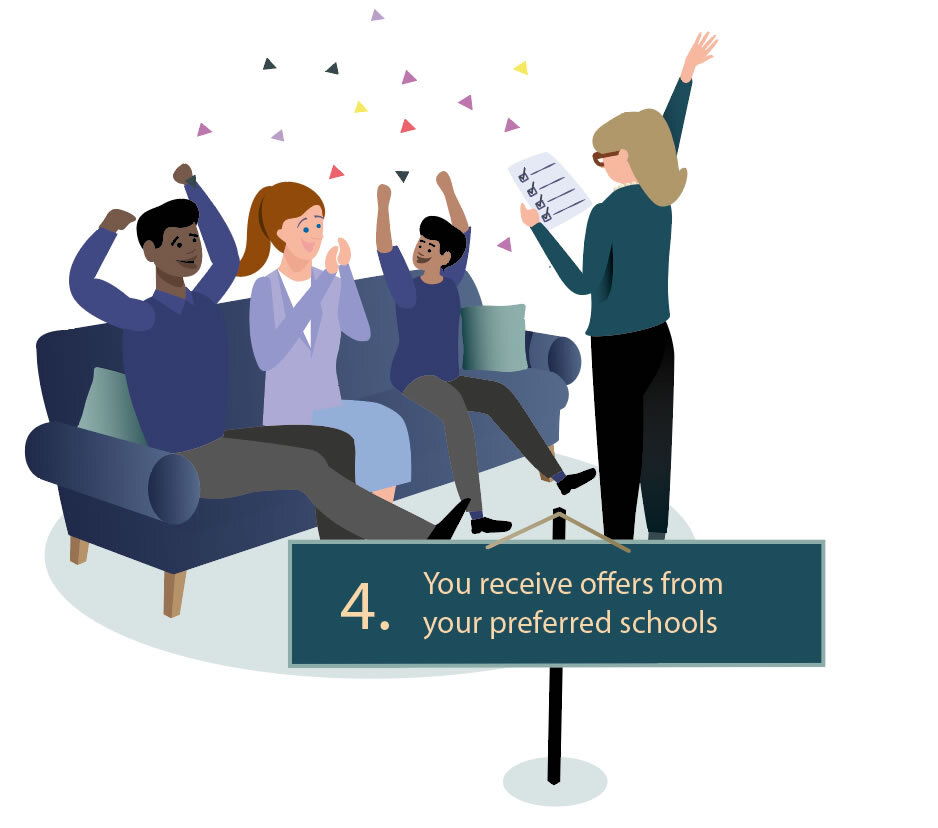 Decision-making process
Ivy Education will support you with the final decision-making process and put you in the best position to secure a place.
We will take care of all your child's legal and pastoral needs. Visas and guardians are arranged, if necessary. We can also appoint a mentor or Director of Studies as appropriate.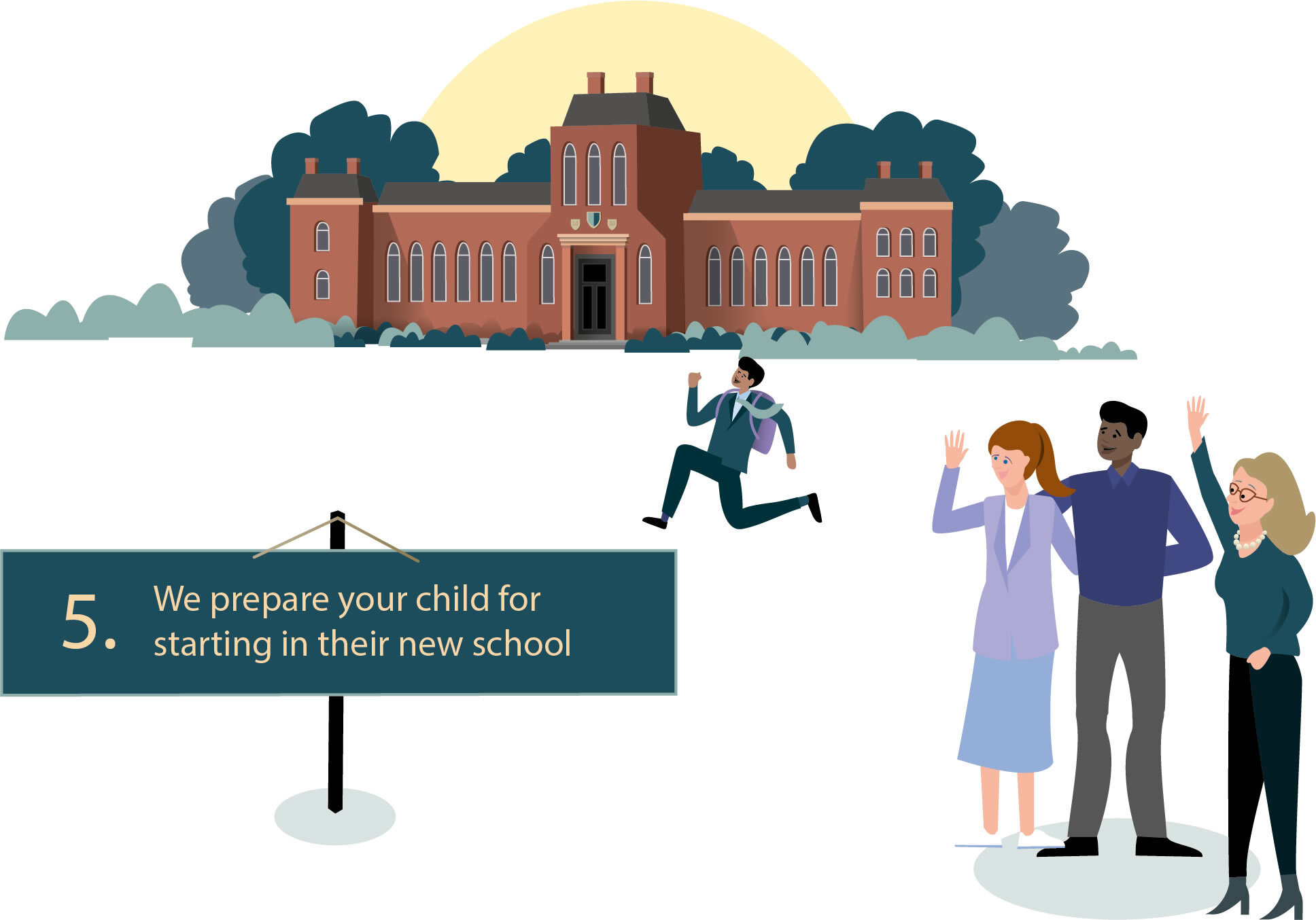 Final Stages
We ensure that they feel happy and confident from the first day at their new school and can provide further support as needed.
Consultations enable us to find the perfect school for your child
In order to make sure all our work is bespoke for your child and to find a nursery or school that suits you perfectly, our consultations follow a rigorous and comprehensive formula that is also adapted to your needs.
After a pre-consultation interview, a selected expert consultant will visit the family and talk to both the child and the parents or guardians.
We can lead you from the start of the process through to admission at your perfect school, ensuring you have all the options available to you.

Please see below for a more thorough breakdown of these steps.
Our Consultants
Our educational consultants work hard to form a clear picture of each student's academic needs, offering support and advice that is based upon many years of experience in UK and US education systems.
Sarah has been a great help and has given I lots of extremely helpful advice which has even lead to her changing her mind on the course she now wants to do at university.
Thank you for introducing us to Mr George Marsh. We all enjoyed talking with him. My husband was particularly pleased to have gained an insight into the British exam system and instant feedback on the boys' performance. As for the interview today, the boys came out very much relaxed. Mr Marsh put them into a right frame of mind and certainly it helped.
Liz Hill was amazing! Lots of great tips for us.
Jeremy was fantastic and answered all our questions diligently. There is nothing further required at this stage, but we will surely be in touch if things change
It can be hugely beneficial to students to have 1:1 support to focus on individual learning needs and promote confidence.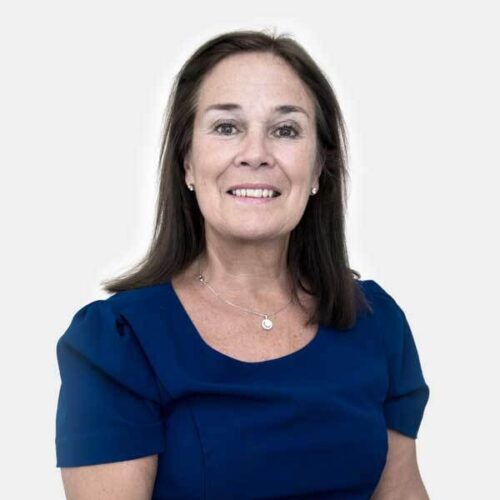 Mrs Bowman was extremely professional and knowledgeable and the meeting was most helpful. Her advice has helped us reach a decision also given us peace of mind.
I would like to let you know that O has made it to Dulwich Prep! Thank you so much for tremendous help! The assessment was quite similar as assessment with you. Very friendly, easy environment. He wasn't stressed at all. We have worked on the areas you highlighted and it was surely game changer but also fun for me as I knew what to focus on.
Just letting you know that M got in to St Paul's Juniors, we found out today and are over the moon, as I'm sure you can imagine! Thank you so much to you and your team for all your help along the way; please do thank George for us too.
I was going to write to you in any event to say that Sarah has been brilliant. She has provided an outstanding service, of the highest standard and advice that has been invaluable. She has been available at all hours and always provided rapid and helpful responses. Furthermore, she was able almost miraculously to step in and resolve a last minute crisis just before the deadline for filing T's form - only because she is so conscientious and reads her emails at all times, and has enormous experience. We have all been immensely impressed and are very, very grateful. We feel we owe her a deep debt of gratitude.
The consultation went very well. Sophie is very professional, with excellent knowledge of the school market. She was very quick and efficient; she quickly understood what we needed and guided us efficiently in selecting the right school for our daughter. Without Sophie's help, we would not have been able to truly understand the school system and the right options for L. We are happy as she has helped us to find academic SEN schools which offer BTEC courses and which will be a positive challenge for L. Furthermore, Ivy Education was able to tailor make the consultation, providing the service we needed at a discounted price. I would be happy to recommend Ivy Education to anyone.
Peter was fantastic and was certainly a tremendous help to J and his advice was very constructive and beneficial. Please, please pass on our thanks. I would highly recommend him. A very valuable experience.
Just to follow up I wanted to let you know that we put into place all the strategies you suggested and we have had the result we dreamed of! S has received an offer from Wimbledon High Prep School (our first choice) and offered a wait list place at Putney High Prep. Thank you for your advice!