Harmish impressed me; a very focussed together young man, as good at discussing his approach and my daughter's progress with me as he was at engaging with the youngster herself. He dealt with her teenage attitude incredibly well, got her on task and kept her there for the entire session. He told me he is used to teenage girls and often helps his younger twin sisters with their work". Clearly something which stands him (and them I suspect) in good stead! He shared some helpful ideas and materials with us as well! I highly recommend Hamish!
Mrs D-B
Clapham
Trausti has been perfect. He is so organized, helpful and knowledgeable and very patient. He clearly has a deep understanding of the curriculum and teaches it in such a way that my daughter has really improved significantly and is now on course to achieve the grade she wants in Maths. What has been so impressive is his ability to identify the areas that require work and after assessing to improve these "dodgy" areas with practice papers and tuition. He is meticulous and that is what is required at this stage - he is much appreciated!
Mrs T
Brent Cross
N seems to be making good progress with Joseph. Joseph is lovely, always punctual and polite and flexible with timings, N really likes him which is half the battle and says that he explains things really well. Thank you for checking in.
Mrs F
Dulwich
What happens next?
One of our experts will contact you via email or phone.
A time to speak will be scheduled.
We will assess your individual needs.
After the call we will send you a summary of recommendations.
Our consultants have been senior staff members at some of the top schools in the country:

Cheltenham Ladies' College

Bute House

Eton College

Latymer Upper

Henrietta Barnett School

Tiffin Boys' School

Wetherby Prep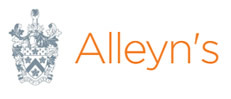 Alleyn's School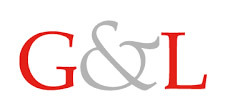 Godolphin & Latymer
Contact our Education Team
You'll receive a call from an Ivy team member within 24 hours to discuss your requirements
Who will I speak to?
You will speak with our Head of Education who has a wealth of experience of the UK and international education system.