We were delighted with Christen's approach, execution and general delivery. Our daughter finds it hard to get excited about a number of 'dry' science subjects and concentration at 11 years of age is not her strong point but Christen worked hard and appeared to keep G focused. Please thank Christen from us all.
Mrs F
Chiswick
We only have praise for Louise. W is excited about Louise's arrival and looks forward to his tutoring. This is fantastic as we have previously met with resistance from W for this length of lesson time. Louise understood W's learning style during their first session. W is engaged, happy and learning! We are very grateful to you putting us in contact with Louise and extremely happy with how W is progressing.
Mrs M
Bromley
He made a tremendous effort preparing each boy their own beautiful journal. Each journal focusing on the remit I gave him (one reading the other writing). All in clever and creative ways. So, I was v pleased as I really did not want 'dry' (boring!) tutoring. David seems to have fit the bill for creative and out of the box thinking. So, thank you as it seems to be a good match.
Mrs H
Chelsea
What happens next?
One of our experts will contact you via email or phone.
A time to speak will be scheduled.
We will assess your individual needs.
After the call we will send you a summary of recommendations.
Our consultants have been senior staff members at some of the top schools in the country:

Cheltenham Ladies' College

Bute House

Eton College

Latymer Upper

Henrietta Barnett School

Tiffin Boys' School

Wetherby Prep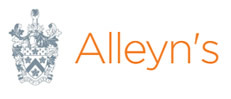 Alleyn's School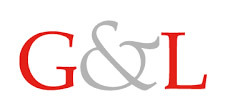 Godolphin & Latymer
Contact our Education Team
You'll receive a call from an Ivy team member within 24 hours to discuss your requirements
Who will I speak to?
You will speak with our Director of Education who has a wealth of experience of the UK and international education systems.