I wanted to share some good news with you. L received an offer from City! He's so happy and super excited to go. Thank you so much for your support throughout this. It's been a journey and I couldn't have stayed sane without the team, esp. Eliza!
Mrs Y
Hammersmith
Today we received M's common entrance results. He scored over 70% in all subjects, with an average across all subjects of 80%. I have let all his tutors know his individual marks to thank them. He scored spectacularly well in RE with an incredible 100%, French with 91%, Latin 89%, geography 85%, Greek 80%, Maths 76%, Science 73% avg, History and English a respectable 70%. Thank you again so much for all your efforts.
Mr L
Clapham
Alastair and his team provide a wealth of knowledge and insight into entrance exam procedures, which was gratefully received as this was our first time going through such a process. The tutor provided was not only encouraging and enthusiastic but also understanding and patient and always had time to talk through any queries we had. The support on interview preparation was top notch, and arranged at quite short notice, and helped to calm our nerves when we felt anything but calm. When we first decided to go down the route of putting our son in for 8+ exams at some of London's top boys' schools we hadn't realised how stressful the process would be. Alastair was always responsive, composed and gave much needed practical advice along the way. We really couldn't have asked for more. We will be back when it is time to go through the process all over again with our second child!
Mrs Y
Chiswick
What happens next?
One of our experts will contact you via email or phone.
A time to speak will be scheduled.
We will assess your individual needs.
After the call we will send you a summary of recommendations.
Our consultants have been senior staff members at some of the top schools in the country:

Cheltenham Ladies' College

Bute House

Eton College

Latymer Upper

Henrietta Barnett School

Tiffin Boys' School

Wetherby Prep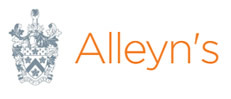 Alleyn's School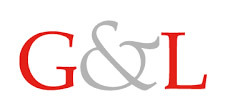 Godolphin & Latymer
Contact our Education Team
You'll receive a call from an Ivy team member within 24 hours to discuss your requirements
Who will I speak to?
You will speak with our Head of Education who has a wealth of experience of the UK and international education system.