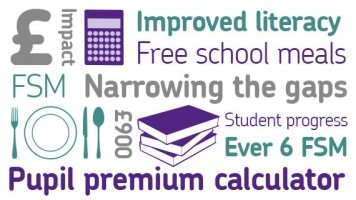 Tom Woudhuysen is a Teach First ambassador who has taught for six years – three at an Academy, and three at an independent school. These contrasting experiences make Tom well placed to run Tutoring For All, in which the private and state sectors work together. He passionately believes in helping less advantaged pupils benefit from tuition, not just to enable them to pass exams, but also to provide them with an excellent educational foundation.
For school-age children, the benefits of tutoring are wide-ranging. Intensive one-to-one tuition and small group tuition enable learners to catch up with their peers and make an additional five months of progress in their attainment. Tutoring addresses individual needs and gaps in pupils'acquisition of knowledge and skills, while equipping them with the means to graspchallenging concepts. More broadly, tuition improves confidence, increasing students' class participation, motivation and ability to work independently.
And yet, as a December 2013 report by the Sutton Trust on Parent Power shows, tuition is not available to all children. Upper- and middle-class families are two to three times more likely to employ tutors than lower-income families. About 40 per cent of poorer families say that they would use tutors if they could afford them. Finally, poorer parents want tuition significantly more than richer ones – arguably, the Sutton Trust says, they are the families 'that most need additional tuition, but for whom disposable income precludes it'.
A consequence of this gulf in access to tutoring is an attainment gap between those pupils receiving free school meals and their peers. At age 11, when students take their Key Stage 2 SATS, disadvantaged pupils score 19 per cent lower. When the data relating to achieving five A* to C grades at GCSE are considered, the figure increases to 27 per cent. Furthermore, less advantaged pupils underachieve regardless of whether Ofsted rates their school highly.This gap persists and is wider than that which occurs in most OECD countries.
How do we go about addressing this problem? The wideness of the gap is striking, but not the main event. As Dr John Dunford has argued of disadvantaged students, '[i]f you can raise their attainment, the gap will look after itself'. Not for nothing is Dunford the national champion of the pupil premium, a fund set up with the explicit focus of minimising the impact of socioeconomic circumstances on less advantaged children.
The increase in the pupil premium budget from £1.875 billion to £2.5 billion this year will help in raising the attainment of these pupils. Yet as the think tank Demos has rightly noted, if we are to improve attainment there's a 'need [for] proper guidance – backed by robust research – on what works'. One method is to use the pupil premium to make private tuition more available to less advantaged children, as the Sutton Trust concludes.
The Department for Education (DfE) and Ofsted support using the pupil premium in this way. The DfE comments that 'schools will pay for extra tuition to improve disadvantaged pupils' academic progress', before noting that it is right that teachers decide 'how to spend the money to best meet the needs of their pupils'. Ofsted takes a similar line in three separate reports on the pupil premium – how it raises achievement, how schools are spending the funding and a recent update.
Class sizes in the UK are among the biggest in the world, and the country faces the introduction of a new curriculum – one that wants all pupils to have a solid grounding in the basics. So the work of ensuring that the children who need the most support can actually gain it has never been more important.
This is why we at Ivy Education have set up Tutoring For All (TFA) – a not-for-profit scheme that uses our outstanding private tutors to raise the attainment of less advantaged children. TFA is not only easy for schools to afford, but also ensures that the pupil premium is spent in an effective and accountable manner.
To find out more about the scheme, please get in touch.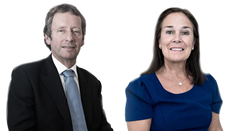 Get insights & updates straight to your inbox from our incredible roster of consultants.