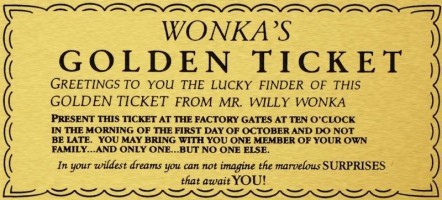 Tutoring is a hot topic these days; as parents jostle for places in desirable schools for their children, private tuition is ever in demand. Naturally, this tuition will be provided for those who are willing to pay over the odds for it, and as a result many without the money or wherewithal to find a tutor are left behind. The desire for success is shared by all, but the possibility of success in school can be unfairly weighted.
Of course, we all love a success story. We are inevitably drawn to narratives of glory against the odds, rags-to-riches, victory snatched from the jaws of defeat; they appeal to our sentimental side, the side that seeks justice and secretly weeps uncontrollably at the end of Babe. I think we'd all be hard pressed to find somebody who didn't see the episode of Britain's Got Talent, where dowdy, unprepossessing Susan Boyle stole the show, gaining a standing ovation, the clip of her audition garnering over 10 million views on YouTube.
My favourite underdog success story has to be Roald Dahl's Charlie and the Chocolate Factory. Apart from the fact that the mouth-watering parade of chocolate and sweets on the screen every time I watch the film provides a convenient excuse to eat unreasonable amounts of confectionary, the book and the film both strike a chord universally as the satisfying underdog success story unfolds.The moment where Charlie tentatively opens the Wonka bar bought with a dollar bill found on the street to find the flash of gold beneath makes us catch our breath and tugs on our heart strings – finally, we think, finally Charlie is getting what he deserves!
Nevertheless, things seem pretty bleak for Charlie Bucket at the start of the story, with Grandpa George's bleak prediction that "…the kids who are going to find the Golden Tickets are the ones who can afford to buy bars of chocolate every day. Our Charlie gets only one a year. There isn't a hope."While giving the reader the general impression that grumpy Grandpa George would benefit greatly from a trip around a chocolate factory with Willy Wonka, I think we can all agree that he does rather have a point, and that Charlie's eventual discovery of the ticket was certainly some kind of statistical anomaly. In a very similar way, students lacking access to the extra-curricular support available to those with the financial resources can find themselves in the same situation. With extra-curricular support playing a bigger part in the academic success of many students, as reported by the Sutton Trust, many are finding themselves at a Charlie Bucket-esque disadvantage.
Never fear. Like any good underdog story, there are glimmers of hope; 'Golden Tickets' for children without the financial backing of their peers. A friend of mine at Ivy Education has told me about their great initiative called 'Tutoring For All', a scheme designed to redress the imbalance in performance between students from different economic backgrounds. The initiative, heavily subsidised by Ivy Education, offers free after school tuition to students on free school meals by utilising the funds allocated by the Pupil Premium. Many schools in London have already got involved and have found that the extra attention given to struggling students has brought a new confidence to their studies, and greater clarity for the future. Tutors are driven to get involved to help students that really need it, often commenting that the tuition they provide in these schools has reminded them of their motivation to teach in the first place. The results have been so palpable, the achievements so significant, and the gratefulness of the students on the receiving end often akin to Charlie Bucket waving his Golden Ticket in the air and sprinting home to tell his family.
If anyone is looking for a truly fantastic story of success against the odds, one need look no further than these London schools: while the tuition might not come with a bar of chocolate, it definitely sounds like the Golden Ticket for many.
By Eliza Forshaw
Contact our Educational Team
Let us know how we can help and one of our experts will get in touch
Get in touch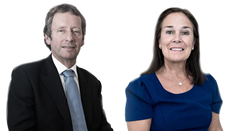 Get insights & updates straight to your inbox from our incredible roster of consultants.