Jack Harris is a qualified teacher and is currently helping with the "Tutoring For All" initiative. Find out why he got involved. Since I became qualified teacher, I have had the opportunity to work in different teaching environments. In the UK, I have taught across Key Stage 1 and 2 in schools in Sussex, Devon and London. This has really enabled me to learn and adjust different teaching styles and to work with some fantastic teachers along the way. I also have a real passion for travel, and I have had the opportunity to visit and work in a great many countries. Recently, I worked as a supply teacher in a number of schools in Sydney, Australia.
In addition to my day-to-day teaching, I work as a private tutor with a London based tutoring agency - Ivy Tutors. I was particularly drawn to their new initiative "Tutoring for all" where one-to-one private tuition is provided to socially disadvantaged students. I am currently working with two pairs of students at St Augustine in Kilburn to improve their numeracy and literacy level. This experiences has reminded me why I started training to teach years ago as the pupils are motivated, engaged and passionate about learning in smaller groups. They appreciate how lucky they are to have extra tuition and it shows in the effort they put into each session. This in turn has motivated my planning to benefit their learning, be engaging and to target gaps in their learning. I have enjoyed tutoring with Ivy Tutors thoroughly and would recommend more qualified teachers to explore and support tutoring as an alternative way to advance education.
Jack Harris, Tutor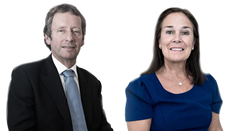 Get insights & updates straight to your inbox from our incredible roster of consultants.