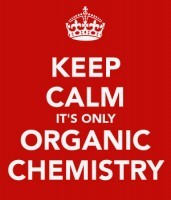 'You will have one hour to complete this exam. Turn over your papers: your time starts now.'
Those dreaded words. Many of us will still remember them from exams sat for GCSE and A Level, memories of sitting at a single desk, isolated from teacher or paternal support; an island, cast adrift. This spring and summer period will, once again, see thousands of children and young people sitting various examinations in various examination halls up and down the country. It is easy to imagine them nervously chewing pens, frantically writing about topics half-remembered or trying to recall obscure facts half-revised. At this point, they really are on their own.
This is why the revision period is key for many children and young people. Whether a student is looking to get the grades to gain entry into a top school or university or simply trying to pass a particularly difficult exam, having a revision strategy and an awareness of what is required by examiners are both enormously important during the months leading up to the exam period. It is often for this reason that a growing number of students and families are turning to private tutors for help; in fact, an article written in the Guardian in 2013 estimated that 40% of all young people in London have received private tuition at some point, and the trend seems to be on the increase. Tutors are in demand!
So what difference can tutors really make to students aiming for particular grades, schools or universities? At Ivy Education, we place great emphasis on understanding how to help students with a wide variety of examinations, and seek to know the expectations of different schools, universities and exam boards. The plethora of different criterion against which students are judged by various schools and exam boards can make dealing with different exams seem like a Herculean task, which is why having the right tutor with the right experience and knowledge of the varying education systems can make all the difference. Many of our tutors have had the pleasure of seeing students they have worked with exceed expectations with the grades they have gained in examinations, and have seen lots of children and young people get into the schools and universities of their choice. We have seen children heading to prestigious schools such as Eton, Radley, Westminster Under and Latymer Prep, as well as seeing older students heading to their top choice universities, such as Oxford, Cambridge, LSE and Imperial College.
However, while we take pride in the fact that our tutors have their finger on the pulse of the varying and convoluted educational systems in the UK, we believe that the job of the tutor is not simply to help with revision and at exam time; running over cold facts and figures, manufacturing flashcards and drilling students in exam techniques like a sergeant general. We believe that the job of the tutor is primarily to transfer his or her passion for a subject to their students, and in doing so, produce exemplary results. At Ivy Education, we look out for inspirational tutors that know how to communicate with children and young people, not only helping them to churn out outstanding essays and flawless papers, but also giving a new and exciting dimension to their studies; something that can even end up deciding the course of a child's future career.
This idea is rather more eloquently put by the Ancient Greek historian Plutarch, who is said to have commented as follows: 'Education is not the filling of a pail but the lighting of a fire.' You can only fill a bucket so much; but who knows how far a fire will catch?
By Eliza Forshaw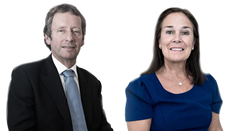 Get insights & updates straight to your inbox from our incredible roster of consultants.