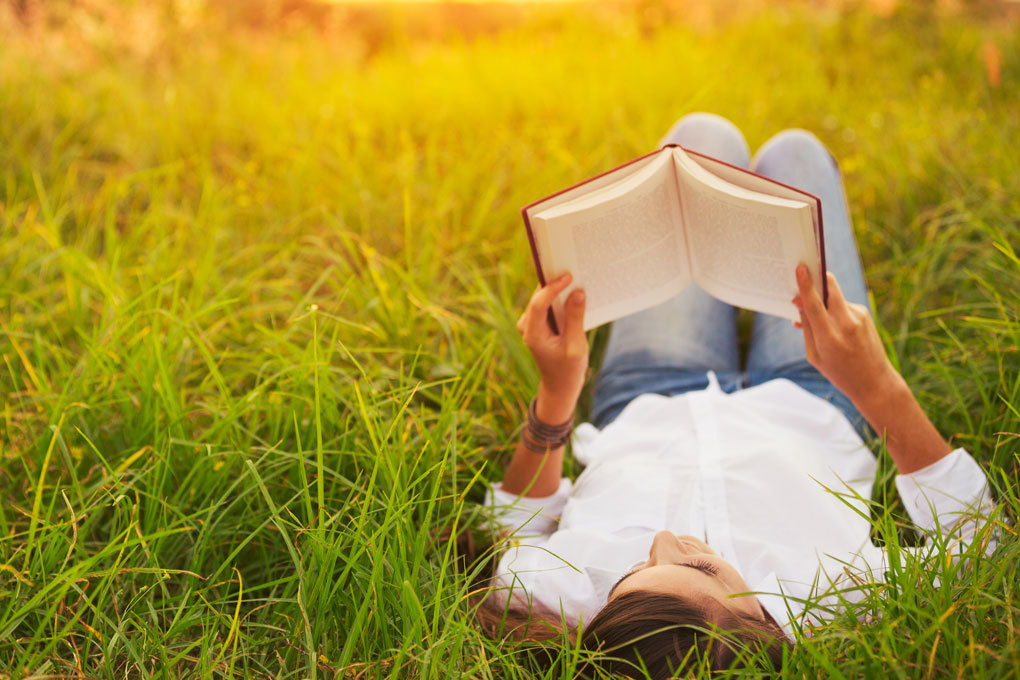 Whether it be by the beach, on the plane, to while away long afternoons at home, or as a gap-filler between museums and galleries in new cities, the summer holidays offer countless opportunities for reading.
Moreover, fruitful and enjoyable summer reading can be of crucial academic importance for students. For younger students perhaps taking school entrance exams and attending interviews in the winter term summer reading expands vocabularies, broadens minds, and fires imaginations. Meanwhile, older students can enhance their understanding of set texts by reading broadly around the subject and getting to grips with other examples of the genre.
So, here are some suggestions: firstly, for slightly younger readers, including those who might be getting ready for school entrance exams, then for older readers approaching specific A-Level set texts, with an emphasis on A-Level Literature students.
Adventures for younger readers
The Children of Castle Rock by Natasha Farrant is the perfect book for budding 11+ applicants who need an invigorating reminder of the joys of the natural world and of spending time with friends outdoors, all wrapped up in a perfect, nostalgic, boarding-school tale. The main character, Alice, and her friends climb mountains, go boating, and explore the wilds of Scotland, with barely an iPad in sight! Another book that is good for the young soul is David Almond's Skellig (1998), justifiably regarded as a classic, and a paean to the values of open-mindedness and empathy. The same author's more recent The Colour of the Sun (2018) is another magical tale, set on a hot summer's day in Newcastle.
For students taking on the 13+ meanwhile, now might be the perfect time to start Philip Pullman's epic His Dark Materials series, beginning with Northern Lights (1995). The second title in a prequel trilogy (The Book of Dust) will be released later this year, while a BBC One and HBO television adaptation is also due to premiere in 2019. The whole series is imbued with a sense of wonder, and introduces young readers to a host of grand themes: God and the universe, creation, youth and old age, love and loss. Although Northern Lights is a somewhat wintry beginning, at odds with the summer, it is such an absorbing and epic tale that it'll hardly matter.
Tomes for teenagers
An epic fantasy to engross slightly older, young adult readers is Children of Blood and Bone by Toni Adeyemi (2018). All-action, with a determined and engaging first-person narrator, this West-African inspired tale combines heart-stopping battles with reflections on racial prejudice and hierarchical divisions in society. An alternative might be Mortal Engines by Philip Reeve (2001), which combines a steampunk universe with reflections on environmental collapse. One final suggestion in this vein is Lian Hearn's Across the Nightingale Floor (2002). Although not specifically marketed as young-adult, the language is bright and lucid, while the alternate and magical version of feudal Japan imagined is a beguiling setting for a story of betrayal and revenge.
Two suggestions for books with unique and compelling narrators that will both appeal to teenagers are How I Live Now by Meg Rosoff (2004) and Fox 8 by George Saunders (2018). The former is a deceptively upbeat account of an American teenage girl - Daisy - who is relocated to the English countryside one summer to stay with her cousins. On the one hand here is England in summer, including "the most beautiful meadow you've ever seen, so full of poppies and buttercups and daisies and wild roses and hundreds of other flowers I didn't recognize that if you squinted at it from low down it looked like a blizzard of color." But on the other, there is a war on in this near-future or parallel reality, and darkness lurks at the edges of Daisy's story. Fox 8 (whose author Saunders won the 2017 Man Booker Prize) has an even more unusual voice, from the point of view of a fox who learns to write, and pens a letter to humanity. Both would challenge advanced readers.
Horizon-broadeners for A-Level English students
There is a wealth of possible A-Level texts, which these suggestions can't claim to comprehensively cover, but it does suggest some profitable avenues for further reading.
Many syllabuses require students to read 19th-century titles, particularly by the Brontë sisters and Jane Austen, or gothic writers of the time such as Stoker and Shelley. Edgar Allen Poe would be a fun, gory counterpoint to these authors, with his short stories and novellas that disturb and stimulate. Vintage publish the entire collection of his shorter works under the title: The Fall of the House of Usher and Other Stories (2010).
In other courses, Virginia Woolf features. A perfect modern companion to Mrs Dalloway (1925) is Teju Cole's Open City (2011), featuring a young African doctor roaming around New York City and his own past. Both deal with the fine-grain emotional detail of urban topographies and the almost overwhelming influence (and fallibility) of memory. Michael Cunningham's The Hours (1998) is more directly inspired by Mrs Dalloway, and is also a brilliant read. For reading to enrich an understanding of the interwar period, The Midnight Bell by Patrick Hamilton (1929) provides a completely different perspective on London in the first half of the 20th century, focusing on life in a working-class pub.
Finally, here are two recommendations for books of criticism on Shakespeare, given that he features in all the A-Level and GCSE syllabuses for English Literature. Frank Kermode's Shakespeare's Language (2000) is incredibly informative but highly readable, while the more recent This is Shakespeare by Emma Smith (2019) also perfectly balances scholarly heft with approachability and a sense of fun. Both these writers prove that reading Shakespeare needn't be a trial, or something to feel deferential about, and offer a perfect summer pick-me-up for teenagers facing a final exam-hall showdown with the bard.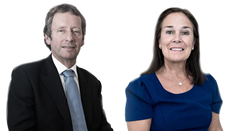 Get insights & updates straight to your inbox from our incredible roster of consultants.