USEFUL READ – Ivy Education's free guide to University Applications, Interviews and Settling In
There is now less than month until the deadline for you to submit your 2019 UCAS applications. Read on to make sure you get your right.
When is the deadline for 2019 UCAS applications?
The deadline for 2019 UCAS applications is 6pm, 15th January 2019.
Not quite finished?
So you haven't yet finished your UCAS application. Maybe your UCAS reference took a bit longer to organise than you hoped or you are getting stressed by your Personal Statement?
Make good use of your time over Christmas and ensure you submit in plenty of time. Don't put it off for an extra helping of Elf or Love Actually!
[caption id="attachment_3664" align="aligncenter" width="150"]
Don't put your UCAS application off![/caption]
Don't let your Personal Statement delay your UCAS application
We know how difficult it can be to look at your Personal Statement after hours spent on it but this is important. A well-crafted Personal Statement can make the difference between being awarded a place on a competitive course or just missing out. We asked our University experts for some tips on writing a successful Personal Statement.
Admissions teams want to see "a personal statement that shows keen motivation" confirms Sarah McWatters, an experienced consultant who works with Ivy Education. This is to ascertain your level of interest in your chosen field.
Michael, Ivy's Head of Education, read Chemical Engineering at Cambridge and has fond memories of the hours he spent writing and rewriting his Personal Statement. Michael advises prospective students to evidence their subject interest in their applications. "Make sure you include reading about recent research or having attended relevant talks."
Get some help
Not quite sure of how your Personal Statement reads? Press pause on the TV this Christmas and ask a delightfully obscure relative to look over what you have written. Chances are you just need a bit more polish rather than any wholesale changes.
Need a bit more help? Get in touch with one of our specialists like Sarah and see how she can help with:
Researching degrees
Selecting and choosing the right degree
Universities and what they offer
Editing personal statements
Final university choices
Student finance
Clearing
Sarah McWatters is a qualified Higher Education consultant who specialises in supporting students with their options after school, including university degree choices, structuring a gap year and applying to apprenticeships.
Michael Omigie is the Head of Education at Ivy Education. He graduated from St Catherine's College, Cambridge University with a BA in Chemical Engineering.
[dt_sc_one_third first]
[dt_sc_button class="aligncenter" type="type2" link="http://www.ivyeducation.co.uk/contact/" size="small" variation="graasgreen" target="_blank"]Need any help?[/dt_sc_button]
[/dt_sc_one_third]
Some Useful Links
Applications
League Table for Universities
Guardian University League Tables
2018 League Tables for Independent Schools
Telegraph A Level League Tables
League Tables for all Schools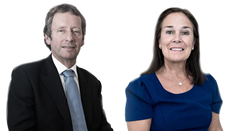 Get insights & updates straight to your inbox from our incredible roster of consultants.