Ivy Education launch "Tutoring For All" scheme with St Augustine School in Westminster. On the back of our recently launched "Tutoring For All" scheme that aims to support the disadvantaged pupils and close the attainment gap between them and their peers, Ivy Education are now working in partnership with
St Augustine's Primary School
in Kilburn.
"We take our responsibilities towards the community in which we operate very seriously," explained Mr Alastair Delafield, "as such, we leverage our pool of talented tutors to promote the importance of education in our local communities."
Reports have shown clear differences between children who qualify for "free school meals" and their peers. We want to help the children and the school by creating the one to one support that is needed to boast some children. Hopefully, Ivy Education can continue to play an active role in the borough of Westminster.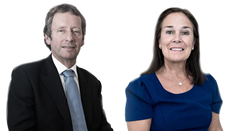 Get insights & updates straight to your inbox from our incredible roster of consultants.