We are very proud to announce that we are working with the 'Young Racing Driver Academy'. The YRDA is a motorsport academy focussed on identifying and developing young racing driver talent and providing a pathway from karting into single-seaters. The reason that we have become involved with them is to support the young sportsmen and women with their academic lives.
In their busy and hectic race schedules the students find it very tricky to keep up with their studies. This is due to races and training all through the year. As a result they miss chunks leaving them behind and often confused. It is very tricky for them to fit in with regular school timetables, however, Ivy Education has developed a bespoke IEP (Individual Educational Programme) to suit each and every one of their needs.
If you might be interested to learn more about how we could help with home-schooling please do contact the office on 0208 123 0322.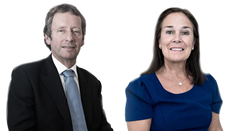 Get insights & updates straight to your inbox from our incredible roster of consultants.