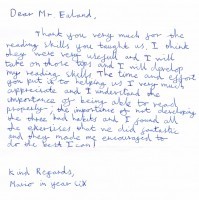 Ivy Education had an excellent week during half term at Knightsbridge School. We ran an Advanced Reading Technique (ART) course combined with Maths and English Study skills courses for the Year 6 students preparing for their 11+ in January 2015. We also worked on the complex topic of Leadership with the Year 7s and 8s.
Michael was thrilled with the results of the ART with the average comprehension increasing by nearly 10% and the average reading speed nearly tripling. Michael was the pioneer of the ART course in the 1970s and to this day is always astounded by the results he gets.
The English study skills programme was run by Tom. He has taught and tutored English for 6 years, originally training through the innovative Teach First programme. He first taught at an Academy School in Croydon before moving on to teach at Dulwich College where he was for 3 years. Tom used a selection of fun and innovative methods to engage and excite all the students' learning styles.
The Maths study skills programme was run by Sophie. She has been teaching in London for 9 years. Sophie is now Head of 11+ at the brilliant London Day School where she works. The children focussed on topics that they personally struggled with so that the course was tailored to their individual needs.
The Year 7 and 8 students were extremely lucky as they had the opportunity to learn about Leadership and expand on their ever important CVs. The course consisted of two components. The theory of Leadership and application of the theory in a creative group project. The theory involved looking at the qualities needed to be a leader, the need to inspire, methods of communication and how to motivate others. Even though this is often looked upon as a daunting and tricky subject, the children coped admirably and were quick to implement their skills in the afternoon sessions.
The group projects involved producing a three minute movie advertising the way in which they would be willing to use their school holidays for the greater good. Whilst sparking thoughts about how they could help in the community the project also highlighted the theory they had been working on. Jack, our technical support assistant, was on hand to ensure that the children's creativity was put into action with some wonderful short films being produced.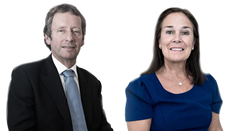 Get insights & updates straight to your inbox from our incredible roster of consultants.