On the 25th June Al Delafield met with Daisy Harrison, owner and founder of Miss Daisy's Nursery of Belgravia and Chelsea. They discussed the possibility of additional tutoring to help some of her international students. As a multi-cultural Nursery, Miss Daisy's caters for children from all over the world who live in London.
"Many students use their parent's first language at home, and as a result they can sometimes struggle with English", said Daisy. They obviously speak in English at Nursery the whole time, however, Daisy feels that additional help with grammar is very important.
Daisy added that "a lot of London's premier Preparatory Schools have an interview process to secure entry". She knows that help from Ivy Education would be a hugely beneficial and compliment their fantastic days at Nursery.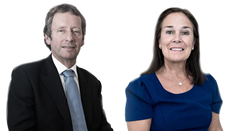 Get insights & updates straight to your inbox from our incredible roster of consultants.