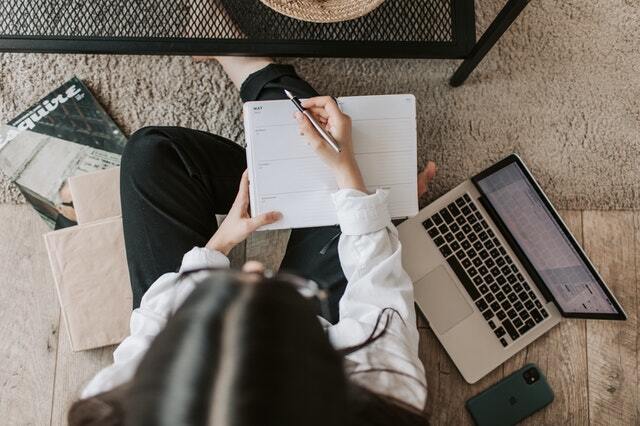 As England enters another national lockdown and with summer exams for GCSE and A-Level students cancelled, we thought it the right moment to provide more insight into how these students can help themselves to flourish in a highly fluid and dynamic situation. We spoke with our expert on secondary schooling and university admissions, Camilla Smiley, who highlighted several simple and practical pieces of advice for students. Although our conversation with Camilla took place in December, before the latest news, many of her insights proved highly prescient.
Earlier this week GCSE and A-Level students were told that not only were they not going back to school until after the February half term, but also that their summer exams were cancelled in their normal form. GCSE and A-Level exams have now been formally cancelled, and will be replaced by teacher-assessed grades.
In this uncertain and dynamic situation, our secondary expert Camilla Smiley provided some vital tips for students and parents as to how to prepare.

Every piece of work matters
The first and most important implication of teacher-assessed grades is that every piece of work a student produces can have a direct bearing on their final result. Whether it be day-to-day homework or coursework, schools and teachers will be paying much greater attention to a student's regular output and are keeping better records to prepare for having to decide on a grade.
Students need to approach every piece of work as if it is a final exam, aiming to do as well as possible and show improvement and consistency. Within this picture, regular tuition is more useful than bulk sessions, and students who tend to do things at the last minute in particular might benefit from weekly work with a tutor. Even if some form of exam assessment is eventually used, putting in regular hours now will help students pivot towards any eventuality.
Mock tests become vital

Similarly, whereas in most years mock exams can be viewed as a dry run, mock exams may now form another vital component of ascertaining a final mark. Again, this means that students need to act now to make sure they have reliable and complete revision notes and that they already understand the crucial criteria of their mark schemes.
The same is true of weekly spot tests - perhaps even more so. Again, regular support will be more beneficial here than short bursts.
Organisation is key
Given the extra emphasis on regular work, it's especially important that students get on top of things organisationally. Managing the pace and the workload is essential, and this is one of the main ways that both parents and tutors or consultants can help.
To help with time management, students should keep their own diary and maintain a daily to-do list, distinct from the one given to them through a school's online learning platform. Such platforms, while very useful for delivering teaching and submitting work, take away some of the agency and responsibility of students to do their own organising.
Students have to be proactive and cultivate their own means of tracking their work (whether physically in the form of a diary, or digitally in the form of a calendar/online to-do list). Being able to then tick things off this list will give students a sense of momentum and achievement, as well as ensuring they meet their deadlines.
What parents can do

Within this picture, parents can play an essential role. One is simply to be suspicious if a Year 11 or Year 13 student claims not to have any homework. The truth is that students are expected to do 2-3 hours of homework each day, and this work (as mentioned) is especially important at the moment. If in doubt, contact their school directly and ask for clarification. With things moving as swiftly as they do, and with every piece of work being potentially vital, there isn't the time to wait for a parents' evening before getting more information.
Parents can also help GCSE and A-Level students take steps to get organised in the manner described above, providing them with planners or diaries, and checking in on what items the students have ticked off their to-do list on a day-by-day basis.
What are the implications for university entrance?
It's still early to consider what all this might mean for Year 13 students applying for university. One possibility is that universities might give out lower offers, and there is less pressure when applying for a place. There doesn't seem to be much of a backlog of students who deferred from last year; rather, universities seem anxious to make sure they fill their places and clearing is likely to remain very important. Thinking on your feet and being open to the future will be crucial.
Indeed, as there are so many unknowns, focusing on the here and now, and small steps - what students can control in the form of their daily work - is likely to be the best approach for any eventuality.

Hopefully these insights will help parents and students plan for what is of course a rapidly-changing situation. If you'd like to chat with one of our consultants or arrange for tuition to help with GCSEs and A-Level coursework, or for any other education need, don't hesitate to contact us today.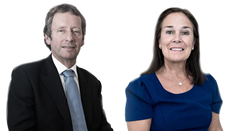 Get insights & updates straight to your inbox from our incredible roster of consultants.