This summer, Ivy Education will be co-hosting a summer camp with Sharky & George, specialists in finding the fun in everything. Exciting and interactive lessons for students preparing for the 7+, 8+ or 11+ will be supplemented with games provided by Sharky & George's exuberant party team. From 24th - 28th of August at Cameron House School, Chelsea and within the sensational grounds of Battersea Park it promises to be a match made in heaven, and we thought it was the perfect time for our blogger to explore the importance of pairing learning with fun (with a little help from our new friends)!

Learn more about our Adventurous Education Camp and sign up here. We look forward to seeing you in August!

In Dickens's Hard Times, the punctilious Mr. Gradgrind insists that children in his schools should learn nothing but "facts", and that they are "never to fancy". The novel's vision of the classroom was about as far from 'fun' as possible. Thankfully, however, things are starting to change, and more and more educators are emphasising the vital role of fun and enjoyment in a child's education. In anticipation of our summer camp with Sharky & George, we thought we'd go over some of the research on learning and fun, and how it can be delivered in practice.
Fun and learning: a perfect pair
As you can see from our video, at Ivy Education, our tutors are fully aware of the importance of learning being fun, and we think they're pretty good at delivering it! But Sharky & George have put fun at the very centre of everything they do. The main aim, they explain, is to 'find the fun in everything.'
Lulu Lucock, Ivy's family wellness consultant, explains how this connects to learning, quoting American poet Alfred Mercier: "What we learn with pleasure, we never forget." When children are immersed in the pleasure of learning they feel happy, safe and secure. If the learning environment can be fun and judgement free, then the 'aha!' moments will flow and all children will want to join in and so naturally and happily increase their knowledge. What's not to love about having fun, she reminded us, and where better to have fun than in the learning environment?
Other educators agree. Brodie Bibby, for example, former headteacher at North Bridge House Prep School, shared his experiences with us. He estimates that he's observed over 1,000 lessons as a school leader, helping teachers grow into their profession. Whilst he insists that there's no blueprint for the perfect lesson, one thing stood out: "Over my thirty years in education," he said, "it has been proven time and time again that the integration of games and a sense of fun into teaching has resulted in higher engagement and increased motivation towards learning." That's why Brodie has agreed to help us open and close the summer camp.
The neuroscience of fun
It isn't just experience, intuition or common sense which suggest learning should be fun: neurological science advises the same thing. Researchers have outlined three main ways in which fun learning can help students learn more, by focusing on three different parts of the brain. Now, stay with me here…
Firstly, the reticular activating system - the bit of the brain which controls how information transfers to our conscious thoughts - can be stimulated by novelty. New, exciting experiences paired with academic lessons can promote this transmission and see students retain more of their learning.
Secondly, children learn more when they aren't experiencing stress. The amygdala (a blob of grey matter in the brain) can trigger overwhelming emotional responses which override active thought when we are stressed. Needless to say, this hampers our ability to take on and process new information. Fun and engaging learning activities, however, can help foster a stress-free flow of information through the amygdala filter - hurray!
Finally, don't forget about dopamine. It's lovely stuff: a chemical that makes nerve cells in the brain swap information with each other. If learning and pleasure go together, that association will encourage the release of more dopamine and students will be more nimble and motivated learners.
So, we can safely say that the positive relationship between fun and learning is backed up by science. But what does this relationship look like in practice?
Fun and creativity in the classroom
Some of my most memorable lessons at school were times when my teachers went the extra mile to be creative with their teaching, or do something different for the class. I'm sure your memories are the same. To give two examples, I vividly remember having to take on a role alongside my classmates within an imagined medieval village in History (I was a smallholder farmer), and being marched out of the school to the nearest field by our English teacher to recite Keats's 'To Autumn'.
In our summer camp with Sharky & George, there'll be fun activities for younger students that really connect to key targets in their syllabus. There'll be coded treasure hunts that utilise verbal and non-verbal reasoning skills, children will have their story ideas around titles such as 'Lost in the Woods' brought to life, and they'll have to use their Maths knowledge of 3D shapes to construct some epic towers.
Charlie at Sharky & George added: "S&G are super excited to be linking up with Ivy to create a really awesome week of activities over the holidays. We have had a great time working out lots of fun, and mischievous(!), activities that link with what the children will be learning in the morning. Mens Sana in Copere Sano! (Gosh, Ivy are rubbing off on us already!)"
Bring on the summer camp!
These are just a few of the reasons why we're super excited for our joint summer camp. But we thought we'd leave the last word to Brodie Bibby again, who said this about our plans:
"Together, Ivy Education and Sharky and George have devised a course that not only covers the essentials required for the 7+, 8+ and 11+ entrance exams, but also incorporates a huge range of exciting, hands on activities and games, that build on the academic curriculum while also creating a sense of fun and increased motivation towards learning."
It's sure to be a blast!
If you're interested in signing your child up for the summer camp, or speaking to Ivy about any other educational needs your child might have, please don't hesitate to get in touch with us or email education@ivyeducation.co.uk. You can also book a space (or 2) through the event below or by simply clicking here! Also, make sure to check out the Sharky & George website, to get a flavour of the wonderful work they do.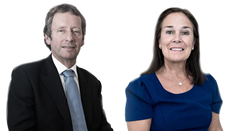 Get insights & updates straight to your inbox from our incredible roster of consultants.