What Can We Do Right Now That Will Make a Difference?

We recently caught up with Camilla Smiley to talk about the implications of this most unusual cycle of exam results. Camilla is one of our go-to experts on university admissions, and as such is perfectly placed to talk about the different implications of these results for students.
Camilla studied History at the University of Oxford and worked for the Oxford Access Scheme, before following her true calling and starting her career in education with the Teach First programme. She brings over 15 years of experience in supporting students with their university admissions. She takes great pride in helping students and families make well-informed choices and will persevere for the right result. One example of her dedication was for a student trying for Cambridge University who felt that her results of A*, A*, B at A level were not enough. With Camilla's support, this student was able to ace the TSA and impress at the interview to gain a place. We are so pleased that we have Camilla as part of our team, drawing from her experience in applications to Oxbridge, LSE, UCL, Imperial, and other top universities.
In this expert insight, she has provided invaluable feedback on the kinds of decisions students and parents will be facing, insights rooted in her practical and pragmatic approach.
What To Do About Disappointing Results
If your child has received disappointing results, it can come as a real shock and wrench, particularly if university entrance is on the line. But Camilla emphasises that what is most vital is to develop a practical strategy and to work positively with what the student does have.
Camilla wants to cut through the disappointment and help you start making proactive, practical decisions. She provided the recent example of a parent who had contacted her after their child had received disappointing exam results. The parent spoke in hopeless and despairing terms about the situation, but Camilla soon realised that she was the first person the parent had spoken to. As an outside expert, Camilla can take a broader view and isn't fazed by any situation. She can help disappointed students (and parents) get back on their feet and think proactively.
For A-Level students, this might mean picking up the phone and calling universities during the clearing process. Or, it might be looking at ways to emphasise GCSE results and extracurriculars to give new life to a university application. Clearing in particular is a complicated and time-consuming process, but Camilla knows the intricacies of how it works, and gets stuck in on behalf of her students. Shock can cloud judgements, but Camilla knows there is always a solution, there is always something to work with.
For GCSE students, meanwhile, bad results might mean considering resits or reflecting on A-Level/IB choices - are they still the best option? Camilla is also emphasises the importance of using negative GCSE results as a chance to improve on the fundamentals: does the student need to look at their study skills and time management? She is keen to stress that this year's results will be odd, and what's important is to take a holistic view and take the lessons from it going forward. Camilla helps students gain that perspective and decide whether it is better to take some exams again (with all the time and energy that entails) or push forward to focus on A-levels.
University Entrance: a Changing Landscape?
We also spoke with Camilla about whether university entrance will undergo any major shifts as a result of Covid-19. Will the number of students deferring places have a big impact on future admissions cycles? Will other students push back their applications? What will be the impact on the number of international students?
Again, Camilla suggests a calm and practical approach to this topic. While the university landscape will not change radically, any shift in application patterns is likely to affect some universities and courses more than others; for advice on specific universities and how their expectations may change, Camilla recommends a personalised consultation to discuss how this landscape may affect your application. Importantly, she emphasises that good students will still get into good universities, and the top universities will not change what they are looking for. She doesn't anticipate a great glut of applications, nor does she suspect there will be any great change in the number of international applicants. However, getting great A-Level results and working out which courses to apply for are still vitally important.
Any changes that there might be, meanwhile - for example university interviews going permanently online - are not going to fundamentally alter how to prepare for a university application. Overall, from our discussion with Camilla it was clear that she can help guide students and parents through their exam results and university entrance processes for the best results with a reassuring, pragmatic attitude.
Some Useful Dates and Links
Exam results will be published at the usual time: on 13 August for A-Levels and 20 August for GCSEs. For students who want to take resits, there will be A-Level exams in October and GCSE exams in November of this year, with the government announcing an intention to award the results for A-Level students before Christmas. Students will also be able to sit 2020 exams in 2021 if they prefer.
For more details, you can explore this government webpage. For university entrance, UCAS Clearing is already open and closes on 20 October.
If you need any professional input or advice on your child's exams results, don't hesitate to get in touch with us today and gain the expertise of specialists such as Camilla.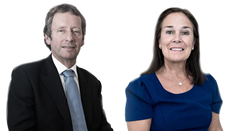 Get insights & updates straight to your inbox from our incredible roster of consultants.