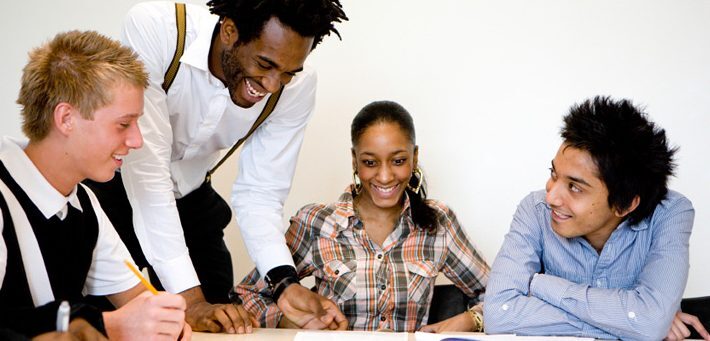 Ivy Education aspires to provide bespoke tuition to all its students and one area we are always looking to support more closely is dyslexia. Ivy Education is proud to work with experienced dyslexia specialists such as Hema Desai as well as many tutors who are experienced or even qualified to tutor dyslexic students. For this post, Ivy Education asks trusted consultant Hema a bit more about the difficulty in diagnosing dyslexia for parents and how to best support a dyslexic student.
What is Dyslexia?
The Rose report describes dyslexia as a "learning difficulty that primarily affects the skills involved in accurate and fluent word reading and spelling."
Dyslexia is not always an obvious difficulty which can delay diagnosis and adjusting the learning for children. Children experiencing difficulty with literacy and who haven't yet been assessed can often feel frustrated or lose confidence in themselves academically.
Dyslexia is more common than you might think. The British Dyslexia Association estimates that around 10% of the UK population are dyslexic with perhaps 4% severely so.
How do you know if your child has Dyslexia
While parents may have some concerns when children encounter any subject difficulties, dyslexia is often not clear cut. Hema has worked with a wide range of students inside and outside the school environment as a specialist teacher and has tutored the Level 5 OCR course in Specific Learning Difficulties to teachers and therapists. "Parents may notice that their child is having difficulties with reading, writing or spelling or that from a young age their child had difficulty grasping the basics of phonics."
Children may discover that they are experiencing more difficulty in their schoolwork than their classmates which can often be discouraging. Hema describes how many parents report that they feel that their child's writing does not match their verbal ability or that their child is not performing as well as they should be at school.
Can you find support at your child's school?
The school is usually the first port of call for concerned parents. The level of support can often be very different from one school to another. Hema has worked in and alongside schools and recognises the high level of provision a number of schools have made. "Schools may have trained specialist teachers or may have trained in specific evidenced based phonics programmes. It is useful to speak to your school SENCO if you have concerns about your child's progress. Many schools will provide the child with an Individual Education Plan with specific targets to support the child."
Support may also be available at a local level and it is worth checking your local council's website. Hammersmith and Fulham has webpages dedicated to support and resources available to children with a range of special educational needs.
What else can parents do to support their children?
A good place to find out more is with the British Dyslexic Association. Crucially they promote the early identification of specific learning difficulties. Hema explains why diagnosis is so important. "Students who are finding literacy challenging may benefit from a diagnostic assessment which will provide a holistic picture of the child's strengths and needs and will indicate support strategies to help them achieve to their potential. The assessment will also indicate if their child is having any specific learning difficulties such as Dyslexia."
Ivy Education has a section on their site for parents to find out more about how assessments can support a child who may have dyslexia and how you can get in contact with Hema. Learn more.
What is a Dyslexia Assessment?
Hema provides specialised assessments for specific learning difficulties with Ivy Education. The dyslexia assessment will include tests of underlying ability (verbal and visual), literacy skills (reading, spelling, writing), numeracy, phonological processing and memory. A full diagnostic assessment usually takes between 3 and 4 hours. The assessment will provide a holistic picture of the child's strengths and needs and will inform support strategies. Immediate feedback is provided to parents and a comprehensive report will be provided. The assessment may diagnose any specific learning difficulties such as dyslexia. The results can often be a relief to a family who can then organise a plan to ensure their child is fully supported.
What changes can be made off the back of an assessment?
Hema ensures provides detailed recommendations with the assessment report. "These recommendations can be put into place at home and at school in order to support the child. The report will also highlight a child's strengths so that these strengths can be used to support their learning." It is important to remember that difficulties experienced in literacy can often disguise other inherent strengths the child has – strengths such as design, problem solving or oral skills.
For more information on discovering if your child has dyslexia or how to best support them, please inspect the following organisations' websites. If you wish to speak to Hema or our team around assessments or support, please get in contact.
The British Dyslexia Association – Read info from the professional body who offer support for and lobby on behalf of those with dyslexia
PATOSS – Search for teachers of students with specific learning difficulties
Special Needs Jungle – Discover specialist parent centred SEN information and resources
Hammersmith and Fulham – Find local provision for SEND students
(Check your local council website if you live outside of Hammersmith and Fulham)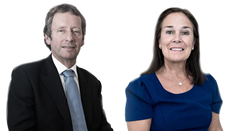 Get insights & updates straight to your inbox from our incredible roster of consultants.