Are you starting university this year? Going to university is both exciting and scary for new students. It's a big step with lots of new challenges both academically and personally, but it's also a lot of fun and incredibly rewarding. You might be leaving behind your old friends, school and family, but this is a chance to push yourself in new ways by pursuing a subject that you are passionate about and meeting new people.
If you're nervous for the big move, remember that all new students are in the same boat and worried about the same things whether it's making new friends or finding the way to your first lecture. It means you'll all immediately have something in common, which is a great way to make friends!
You're probably already busy preparing for the big move and you've probably already heard a lot about what's to come. When you get to university, you'll suddenly be given more independence than you've ever had especially if you're moving away from home. This means that as well as studying for your degree, you'll also be learning to cook, take care of yourself, manage your money and much, much more. University isn't just about getting a degree, it's also a chance to learn more about yourself and what you want to do with your life. Balancing so many new responsibilities can be challenging, so there's no harm in getting a helping hand!
To help you out, the team at Transcribe It have created this infographic sharing their top tips for new university students. Get advice on everything from surviving fresher's week to meeting like-minded people and taking care of your physical and mental health. Read on to find out more!
What is so important about University?

Embrace Fresher's Week

Learn to budget

Looking after yourself
Some Useful university Links
The Ivy Education 'getting into University' guide
Read our UK University expert's top advice for University students
External Links
University Applications
UK Applications - UCAS
US Applications
League Table for Universities
Guardian University League Tables
2018 League Tables for Independent Schools
Telegraph A Level League Tables
League Tables for all Schools
Telegraph A Level League Tables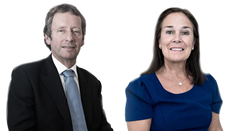 Get insights & updates straight to your inbox from our incredible roster of consultants.