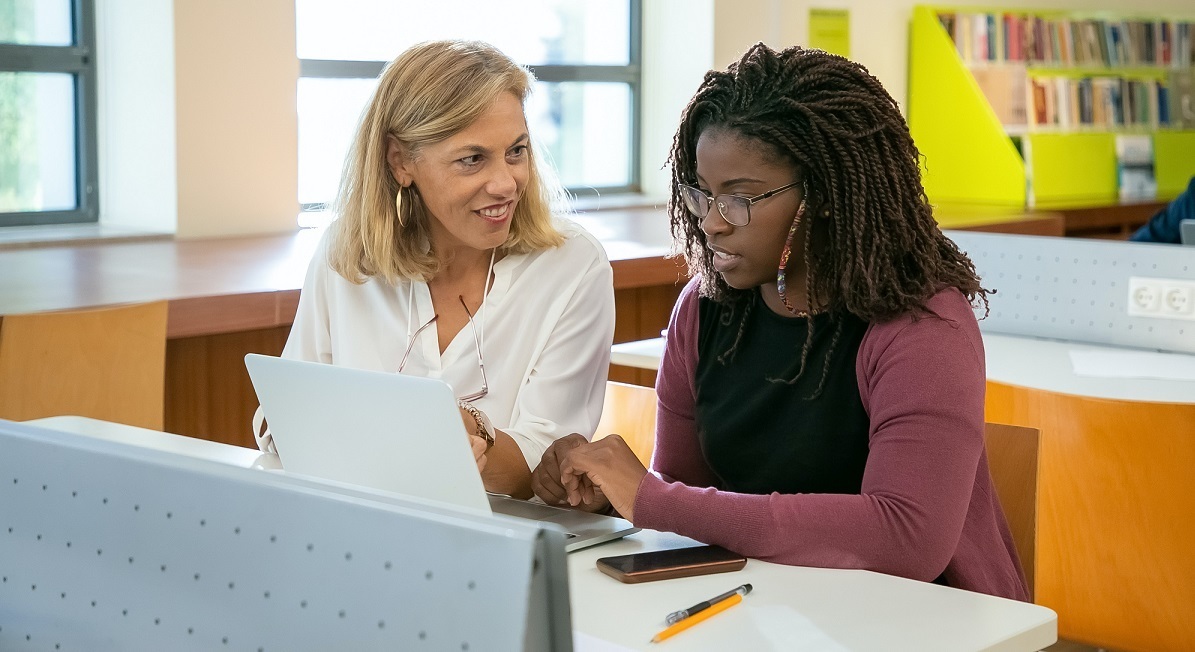 Our latest webinar - expertly delivered by Dr Caroline Watkinson - discussed the value of academic mentoring, especially for 14–18-year-olds. Whilst many parents and students are au fait with the idea of one-to-one tuition, mentoring is a less familiar area of education.
Caroline has researched both Character Education and Educational Psychology, and brought this specialist focus to bear when outlining what academic mentoring is and how it can help you.

If you would like access to the webinar recording please get in touch.

Academic Mentoring at Ivy Education

As part of the Ivy Common Room, our Fellow Members receive access to a dedicated Academic Mentor, who supports our families in developing realistic and focused learning goals. Our Academic Mentors monitor progress and guide students to stay on track to meet their goals. Academic mentoring involves tailored, one-to-one holistic support, covering all aspects of a student's education. Where tutoring is subject-focused, academic mentoring is about helping students get the best out of their education in general.

For 14–18-year-olds, academic mentoring can provide inspiration, guidance, and encouragement at vital transitional moments, setting students up for future success whilst making them happier, more well-rounded students.

What do academic mentors do?
The work of academic mentors can encompass every aspect of a child's education and well-being, but the priority is often to focus on the academic side of things. In this respect, mentors will not only direct students' learning, but introduce them to new study skills and encourage independent learning.
In terms of directing a student's learning, mentors might look to identify learning styles. Is a student a visual or kinaesthetic (tactile) learner? They might obtain an overview of a student's skills by undertaking a SWOT analysis, or help a student set SMART goals if they lack direction. Examples of study skills a mentor might focus on include essay writing, note taking, constructing an argument, or giving presentations. They will also encourage independent learning through setting wide reading, discussing active learning, introducing time management techniques (such as Pomodoro), or providing revision strategies. These skills are all invaluable, regardless of a student's academic focus; additionally, getting an overview of how the student learns will make their future efforts more efficient and enjoyable.
Mentors will also look at the broader picture and help students develop as individuals outside of the classroom. This might be as simple as recommending certain extracurricular activities for a student (to help them stand out at university entrance, for example), or helping them find a work experience placement.
More fundamentally, mentors look to help students refine both their characters and their general thinking skills. Character Education focuses on making sure that young people are not just being taught academic subjects but are also empowered to refine personal virtues: resilience, confidence, self-responsibility, and teamwork. Critical thinking skills, meanwhile, help students apply good intellectual practices to every area of their study, and help them stand out in school or university interviews. They include theories of knowledge and philosophical approaches, which (whilst not only being interesting in their own right) are directly examined as part of the IB.
Indeed, throughout this whole process a mentor will keep a keen eye on the student's future, and energise the student to think about their future, too.
How can academic mentoring help students?
For students between the ages of 14 and 18, academic mentoring can make a massive difference during vital transitions in their education. The jumps from GCSEs to A Levels/the IB and then again to university are severe. Exam success assumes an extra importance, as does the ability to think ahead. Mentors can support students at crucial moments in these transitions and help bridge gaps.
Moreover, the study and critical thinking skills that mentors encourage are especially useful for the kind of independent study projects that become more prevalent as students advance. Whether it be coursework, an EPQ, or a CREST award, longer projects all demand close time management and independent study skills from students. Critical thinking skills, meanwhile, are crucial for university interviews and entrance tests such as the BMAT (sat by Medicine applicants). University entrance is also something that mentors can focus on, helping students identify the right universities to apply to and which areas of their applications to strengthen. From there, they can help students stand out from the crowd in their UCAS statement.
Finally, but perhaps most importantly, academic mentors can take the time to focus on a student's well-being. The recent Covid-19 pandemic has taken its toll on the amount of in-person teaching students have received, but the focus on online learning might also have resulted in them finding it harder to concentrate. Especially during intense periods of change and decision-making (such as the last four years of school), this disruption will have left many students feeling uncertain and unmotivated. Academic mentors can enter this space and suggest simple, positive steps to get students motivated to succeed.
Conclusion
Overall, in its holistic approach tailored to the needs of the student, academic mentoring can both keep students on track and motivate them to achieve higher than they had thought possible. More profoundly, however, in an educational context where results are often king and students jump from one set of short-term targets to the next, mentoring offers a space where the fundamentals of learning and character traits are championed. These lessons are ones that a student can take with them for the rest of their life, let alone the rest of their schooling.

If you are interested in arranging academic mentoring for a student, or in any of our other services, please do contact Ivy Education. Make sure, too, to keep an eye on our Webinars page for any future webinars, which are packed with excellent insights and offer attendees the chance to ask questions of our experts.
We have delivered webinars on a variety of subjects. If you would like access to this webinar or any of our other webinars, please get in touch.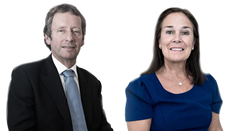 Get insights & updates straight to your inbox from our incredible roster of consultants.