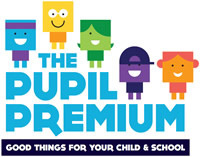 Something ground breaking and exciting is happening in the world of tuition in London. Ivy Education was started as an agency providing high quality private tutoring to suit all subjects, curriculums and personal needs in South West London. Now, Ivy is bringing its expert tuition into schools to support as many children as possible in their learning around London boroughs.
With the success and growth of Ivy, managing director Alastair Delafield recognised the huge benefits of tuition complementing the class based curriculum.
As a qualified teacher with eight years of class room teaching experience and eleven years working in education, he maintains that small group tuition, which is rarely provided in schools, is a valuable part of the educational experience. It benefits pupils of all abilities and should be enjoyed by all school children irrespective of their economic background.
"In all industries there should be a moral duty to the community in which it is rooted. I thought about children on bursaries in fee paying schools in England and how much they benefit and I felt that this was missing in the tuition industry." Al Delafield
In order to meet this need, Ivy Education has launched 'Tutoring For All', a scheme which aims to provide local primary and secondary schools with the same level of high quality tuition as our private clients. By using the government funded 'Pupil Premium', the scheme offers personalised tuition programmes to children of all abilities in school who would otherwise not have access to private tutoring.
The scheme was launched in St Augustine's Primary in Kilburn and has gradually been expanding due to its phenomenal success. In one case, after 10 hours of tuition at a school 75% of the year 7 children increased attainment by a minimum of two sub levels and 10% of the children improved by more than a whole level

"Ivy Education were fantastically efficient and accommodating to work with. The tutor they supplied was enthusiastic and professional. He worked with pupils that were struggling in mathematics and helped the majority of them to catch up and make excellent progress." Richard Smith Teacher of Maths & Numeracy Leader, Harris Boys' Academy, East Dulwich
The tutors at Ivy Education are all highly qualified and experienced individuals. They come from a wide range of academic and professional disciplines but share a dedication to education and a commitment to offering the very best academic support to young people in London. Our tutors were quick to embrace the TFA scheme and the range of exciting challenges involved: from supporting SEN children to stretching the gifted and talented beyond their classroom syllabus:

"I work as a private tutor, I was particularly drawn to their new initiative "Tutoring for all" where one-to-one private tuition is provided to socially disadvantaged students. This experience has reminded me why I started training to teach years ago as the pupils are motivated, engaged and passionate about learning in smaller groups. They appreciate how lucky they are to have extra tuition and it shows in the effort they put into each session." Jack Harris, Tutor
Alongside the direct academic benefits of tuition, there are significant gains to be made by children in general confidence and emotional wellbeing with applied and consistent academic support focused on them as individuals.
"Ivy Tutors provide a good quality reliable tutoring service that has had a measurable impact on the progress of our targeted children." Joffy Conolly Headteacher, Soho Parish Primary School, London
Whether through general literacy and numeracy for a struggling year 3 primary school child, or intensively preparing a gifted sixth former for Oxbridge entrance exams, Ivy continues to push boundaries and strive for excellence in its school based tutoring programmes and extend the great reward of academic mentoring to as many London school children as possible.
Ned Crowther, Head of TFA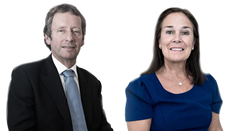 Get insights & updates straight to your inbox from our incredible roster of consultants.