So your child was entering the important phase of gearing up to 11+, or perhaps 7/8+ and now you are concerned about how this time will impact on their performance and chances of success in these exams. It's likely you will be feeling the pressure particularly at this time, and indirectly, your child probably is too. As a former Headmistress at a London prep school, I know how keenly parents feel this and have lots of experience helping guide parents through this runup time. But that's when things are normal. How about now?
I am proud to say that I work with Ivy Education as a schools and exam consultant and I have spoken a lot recently to current Year 5 parents, for example, who are greatly concerned about 11+ in January. I want to focus in this blog on a couple of key areas that I hope may be of help:
How to work best with the school and support your child's school work
Tips on how to help them work out what areas they need to work on
What you can be doing to supplement what school might be giving your child in order to prepare for assessments
Firstly, let me issue a general prescription. My advice to any parent whose child is coming up to an important year next year is the same. Don't panic. You are not alone. This has happened to all children, of all age groups, in both the independent and the state sector. At present, we do not know when schools will go back. What we do know is that across the board, schools and teachers will know that there will be a difference in the pupils they will receive this September to the ones they usually do. They will inherit children who have learnt to make several versions of cake, who've read more than ever, who've perhaps learnt languages, or dance moves, or trained the dog to do backflips. These children will interview spectacularly well, and 'your lockdown experience' will undoubtedly form part of the interview process next year. These children will have had time. Something they never usually do. They may have done less comprehension and less fractions, but schools will do their very best to catch up as much as they can. At present, ideas of lengthening summer terms, shortening Autumn half terms are all being discussed by boards of Governors in order to make the best out of this situation and ensure children are not at a disadvantage. Those 8+ or 11+ exams will be marked accordingly, and expectations will most likely be different.
All schools will be offering different versions of online learning, there is no one size fits all right or wrong model. Your school is well versed in what is needed to enable children to access whatever assessments you are aiming for. Advice I would give any parent at any time in order to help their child prepare for exams is the following:
Educate yourself. Familiarise yourself with the types of assessments the schools you are aiming for use. Schools can be very different in their entrance procedures and requirements. Things have changed a lot recently over the years.
Ordinarily I'd be advising parents to go and visit schools this term – many schools are offering virtual open days and I would attend these anyway. Hopefully next term this will all be possible again, but these virtual tours may also give you the chance to ask questions about assessment. I'll talk more about choosing a school and how to get around Covid 19's impact on this in my next blog.
There is a lot of practice material around – many schools have sample papers on their websites and I would begin to dip into these.
Do a mock exam and mark it together with your child.
From this, you and your child and then identify areas of weakness and write your own practice questions for those areas that they need work on
Practise the practice questions
Redo the same mock a week later
This is just one example of a home specific activity you can do – and one I would be advising parents to start doing now anyway. Processes like these instil confidence, learning, self-belief and team work.
Work with the school – you are in this together and they want your child to succeed just as much as you do. Your teachers are still accessible for any worries or queries and will be able to suggest specific resources for your child.
This is a great time to be practising Verbal and Non Verbal Reasoning too, with a mixture of online and paper resources. We can help to suggest these if you need ideas. There are also reasoning workshops available to attend virtually.
Other things to be doing: read! Write a diary, talk about the news, practice the times tables, play educational games and encourage other hobbies. These are all things that children don't usually have enough time to do, and are hugely important for their exam and interview performance – they are the hidden skills schools are looking for.
It's likely that many children would be participating in some kind of extra help at home for exam technique and there's no reason this should stop either. Tutoring sessions with Ivy can continue virtually, and we have been providing this service efficiently and effectively for 10 years now. All of Ivy's tutors are creative, highly educated professionals who know the vagaries of the specific school entrance criteria for the different school so can bespoke their tutoring to the pupils proposed schools. They have all taught in schools before so understand the way schools teach and can work hand in hand supporting the pupils school learning and have received additional training in 1:1 tutoring by top coaches for their agency. Many parents who are struggling with delivering online learning and have their own great time constraints have found tutoring to be a real godsend. Tutoring, used in its correct sense, can help support the pupil and the family as they head towards the next steps in their education.
My final concern as an educationalist is what children are missing in the classroom beyond the fractions and comprehension. Time spent with other children is so important to their social development and readiness for next school transition. Whilst we can't, yet, bring children together in reality, we can do so in a virtual sense. At Ivy, we have created a special Summer program with the aim to help support families during this term of on-line schooling. We have included a new offer of group lessons to encourage groups of friends to learn together which is so important in this time of isolation.
Whatever your concerns or needs, there are a number of professionals out there who can help, so do not worry. You are doing brilliantly, and if you need help, just ask.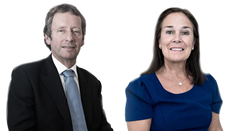 Get insights & updates straight to your inbox from our incredible roster of consultants.