This event is brought to you by:

Ivy Education
Mock exams are one of the most effective ways to prepare for the tough 7+ entrance exams and will be run by our Entrance Exam Specialists.
Realistic exam conditions

Practise your exam technique

Receive personalised feedback report and study plan
Optional pre- and post-mock exam sessions with Entrance Exam Specialists
When
Where
Cameron Vale School, Chelsea or remotely from home*
Description
Details

7+ mock exams including an English, Maths, and Reasoning paper.

9:15-12:00 | Three papers with two breaks
Written, invigilated and marked by our Entrance Exam Specialist Teachers, and aimed at preparing students for entry to top independent schools such as Westminster Under, St Paul's, and KCS Wimbledon.
Includes personalised feedback and suggested study plan.
Our Entrance Exam Specialists teachers are also available for pre-mock exam sessions to go over school-specific questions and styles AND in-depth post-exam feedback sessions.

**Due to the national lockdown, we are only hosting a remote option for our November mock, on 15th November.**
In Person Details
Please arrive at 9:00 as the exams will begin promptly.
As an educational event, this course is exempt from the government guidance on social gatherings; we will comply with all healthy and safety regulations set for schools by the government and will continually monitor the situation. For more information on government guidance, please click here.
*Remote Details

We will email or post the mock exam to you with detailed instructions (please note that you must book the exam at least two working days before the mock exam date for us to post it).

Students will be invigilated remotely (with parental support).
Please ensure you post back the completed mock exam within 2 working days of the exam date.

Refer a Friend!
Ivy will offer you a discount for any new families you refer to the mock exams: we will give you 50% off an hour of tuition for each client who books one the mocks.

This means that after referring two friends, that already amounts to a free hour of tuition!
To redeem your credit, please ensure the person you have introduced chooses the 'Referral by a friend' option in the booking form and includes your name in 'Any other Details'.
Looking for past papers?
We will be launching our exam paper shop in February 2021 where you can purchase practice entrance exam papers- click here to find out more and stay up-to-date on our shop!
Book your place
Confirm and pay for your place- limited places are available - payments are processed securely using Stripe.
Total: £180
Pay with card
If you would like to book more than one place, please complete the form multiple times.

Gallery
Understanding each child as an individual and identifying their academic attainment and areas for development is the key to ensuring their educational success. Using assessment to determine the level of a child relative to their age and stage will help parents recognise how their child compares to the standards against which they are being measured, allowing targeted work and faster progression.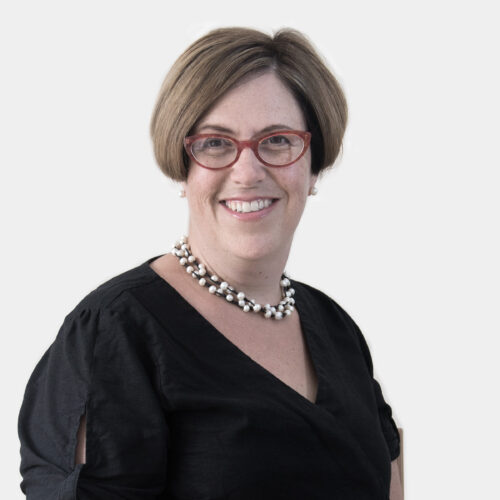 Ilana King
Ivy Consultant
Thank you very much for sending S's report, as I said we found the assessment worthwhile and very reassuring that the problem lies in more exam practice and technique rather any other problems. Helene's feedback and suggestions were of tremendous value to us and since then S has been more tuned and more enthusiastic about practicing.
Parental Consent
By confirming my child's attendance at this Course, I hereby give my approval for my child's participation in any and all activities prepared by Ivy Education during the Mock Exam. I confirm that I agree to Ivy Education's standard terms & conditions.

In exchange for the acceptance of my child by Ivy Education, I assume all risks and hazards incidental to the conduct of the activities, and release, absolve and hold harmless Ivy Education and all its respective officers, agents, employees and representatives from any and all liability for injuries to my child arising out of traveling to, participating in, or returning from this Course.
In case of injury to my child, I hereby waive all claims against Ivy Education, including all team members and affiliates, all participants, sponsoring agencies, advertisers, and, if applicable, owners and lessors of premises used to conduct the Course. There is a risk of being injured that is inherent in all activities.
I confirm that my child will not attend the Course if they have any Covid-19 symptoms and consent to Ivy Education recording my child's temperature daily. I understand that, if their temperature is high, they will not be able to attend the Course.
I acknowledge that I have read this course's cancellation policy as set out in the terms and conditions.
(1) If you are unable to make your chosen date, we are happy to transfer you to a later exam date, as long as space allows. We are also able to transfer you from the in-person to remote option, if you are unable to come personally.
I acknowledge and agree that:
(1) Ivy Education may take video and photographic footage of children attending the Mock Exam; and
(2) appropriate footage, which does not compromise the safety or security of any child, may be used by Ivy Education for the purposes of promotion and marketing.
Parents must emphasise to their children that during the Course, their child must:
Observe current social distancing guidelines
Use hand sanitiser when going to the toilets and as directed by the staff
I understand that Ivy Education are taking all reasonable precautions against Covid-19 and, in case of infection of my child or associates, I hereby waive all claims against Ivy Education, including all team members and affiliates, all participants, sponsoring agencies, advertisers, and, if applicable, owners and lessors of premises used to conduct the Course.