This event is brought to you by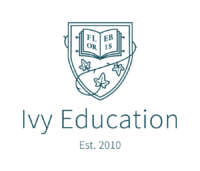 Ivy Education
Join Ivy Education's May Geolot for a webinar on UK & US University applications.
This webinar will cover
The differences between UK & US university admissions
Testing and exams

Short-listing universities

Top tips for your application

When
Gallery
Where
Description
29th June, 5:30pm-6:15pm (GMT) | 30 minute presentation, 15 minute Q&A
Join us for a webinar on UK versus US universities, delivered by our university expert, May. May will be covering all the major similarities and differences between the two systems and how to best prepare for both.

Please submit any questions you have using the registration form, to be answered in the Q&A. We will be recording this webinar and will send a copy to all registrants.
This webinar is free for Ivy Education members; if you are a member you will have received a promotional code to use when booking. If you have not received a code, please email us and we will send you one.