This event is brought to you by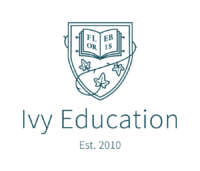 Ivy Education
Join Ivy Education's Sally Hobbs and Caroline Watkinson for a webinar on Independent School Admissions.
This webinar will cover
Choosing a school
How to apply and application timelines
Preparing for the ISEB Pre-test, 11+ & 13+ entrance exams
Post-pandemic changes
When
Wed 23 Jun , 2021 - Jun 23, 2021
Gallery
Where
Description
23rd June, 5:30pm-6:15pm | 30 minute presentation, 15 minute Q&A
Join us for a webinar on applying to senior schools in England, both day and boarding, delivered by our schools consultant Sally and our Senior Tutor Caroline. It is perfect for parents of students in Years 4 & 5.

Please submit any questions you have using the registration form, to be answered in the Q&A. We will be recording this webinar and will send a copy to all registrants.
This webinar is free for Ivy Education members; if you are a member you will have received a promotional code to use when booking. If you have not received a code, please email us and we will send you one.
Schools we have prepared students for