Marisa is probably the best tutor we have ever had. She is professional, well presented and more importantly totally understands what L needs. L cannot wait for her to come and last week she asked if she could do an extra half hour! Unheard of!! She is a remarkable tutor, her sessions are fun and L is learning fast.
Mrs A
London
J loved Sophie the tutor you sent home to us. She was professional she helped get J to remember everything and put notes into his revision book. He felt she helped him progress a lot in the 2hrs a day over the week she was with him. He even preferred her to his old tutor. J even got into his chosen choice of school Harrodian! We are happy to say and we had positive feedback from them saying how well he did. I just wish we had used Ivy Education a year before a lot more to have prepared for Eton, as he went there unprepared unfortunately. Although they may still give J another chance to retake it, and if so we will definitely be using Ivy Education again!
Mrs T
Chelsea
First impressions were of incredible preparation and sound knowledge of the field. She is very punctual, polite, friendly and has taken the perfect position with both twins to already boost their confidence and get them positively engaged.
Mrs B
Streatham Hill
What happens next?
One of our experts will contact you via email or phone.
A time to speak will be scheduled.
We will assess your individual needs.
After the call we will send you a summary of recommendations.
Our consultants have been senior staff members at some of the top schools in the country:

Cheltenham Ladies' College

Bute House

Eton College

Latymer Upper

Henrietta Barnett School

Tiffin Boys' School

Wetherby Prep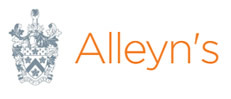 Alleyn's School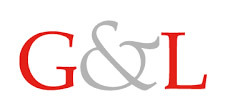 Godolphin & Latymer
Contact our Education Team
You'll receive a call from an Ivy team member within 24 hours to discuss your requirements
Who will I speak to?
You will speak with our Head of Education who has a wealth of experience of the UK and international education system.