Everything is going well with Jessica. L appreciates her very much. She is very kind and calm and I think this is important for L. It looks like L is improving a lot. We can also recommend Sophie, my daughter's tutor who is preparing her for the 9+ exam entry at Alleyn's school. Sophie is a Primary teacher so she definitely knows what she is doing. But beyond that, T is a complete fan of hers! Sophie is a very organised person, she is always smiling and makes T's subjects more coherent than expected. We are very pleased!
Mrs V, parent of 9+ and 11+ students
South London
I just wanted to thank you so much for all your help, advice and time. We are so overjoyed that H will be going to Northcote and we really wouldn't have had that chance without you. An enormous thank you from us both.
Mrs M
Chelsea
We had just moved to the UK and Chloe spent the Summer going through the syllabus with A, allowing her to have a confident start to the new school. She was great at familiarising A with the syllabus in a fun and joyful way.
Mrs Y
Wandsworth
What happens next?
One of our experts will contact you via email or phone.
A time to speak will be scheduled.
We will assess your individual needs.
After the call we will send you a summary of recommendations.
Our consultants have been senior staff members at some of the top schools in the country:

Cheltenham Ladies' College

Bute House

Eton College

Latymer Upper

Henrietta Barnett School

Tiffin Boys' School

Wetherby Prep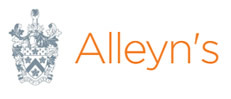 Alleyn's School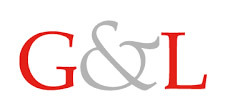 Godolphin & Latymer
Contact our Education Team
You'll receive a call from an Ivy team member within 24 hours to discuss your requirements
Who will I speak to?
You will speak to one of hand-selected and vetted experts who will assess your needs.